WATCH: Pediatric experts discuss the mental toll on children and teens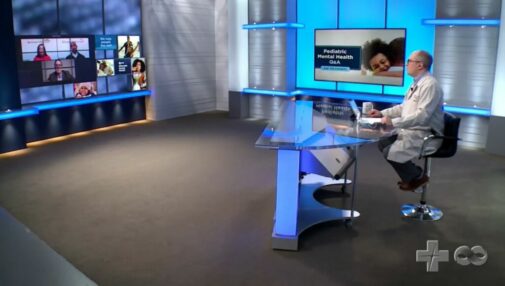 The pandemic has had an indelible impact on children and teens, especially when it comes to their mental health. Faced with remote learning, isolation, sickness and death, many children have had trouble fully adjusting to the new world. Pediatric experts say these pandemic stressors have prompted a pediatric mental health crisis and a national emergency for this age group.
"Behavioral problems, anxiety, depression, suicide have all risen significantly," said Dr. Frank Belmonte, chief medical officer of Advocate Children's Hospital at a Facebook Live event. "While most, if not all families are feeling the pandemic's negative impact, they have been particularly harsh on the most vulnerable youth — those with disabilities, in racial and ethnic minorities, LGBTQ youth, those in immigrant households, low income and rural communities."
Dr. Munther Barakat, director of behavioral health therapy for Advocate Aurora Health, Dr. Jim MacKenzie, a child and adolescent psychiatrist at Advocate Children's Hospital, and Veronica Vallejo, a licensed clinical social worker who serves as the pediatric psych liaison at Advocate Children's Hospital joined Dr. Belmonte on the Facebook Live.
Watch the full panel below.
Now is the perfect time to schedule your child's annual checkup. Find a primary care doctor in Illinois or Wisconsin.
Related Posts
Comments
About the Author