Tips for getting you and your baby some sleep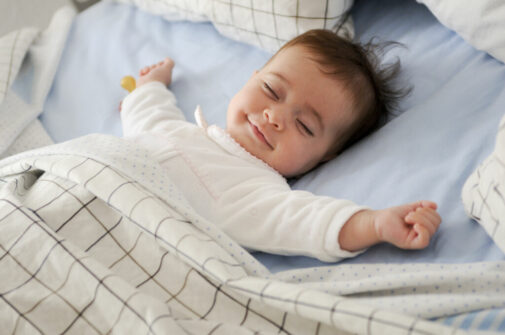 As any new parent knows, good sleep can be a struggle.  Infants and their parents often suffer from sleep deprivation.  What can parents do?
March first is Baby Sleep Day. The global celebration is meant to raise awareness of the importance of good sleep for babies and their parents. Dr. Innessa Donskoy, pediatric sleep medicine at Advocate Children's Hospital, offers these tips for building healthy sleep habits very early in life.
Start your baby's day at more or less the same time seven days/week with plenty of bright morning sunlight.
Build your baby's sleep pressure all day with age-appropriate activities (tummy time, mat play, crawling).
Notice your baby's cues for sleep throughout the day and night; signs they are ready for naps and nighttime. This matters more than the time on the clock.
Be patient! Adults have different sleep preferences/needs and so do babies. As a pair, you'll figuring each other out.
Need some support?  Reach out to your pediatrician or ask for a referral to an Advocate Children's Hospital pediatric sleep medicine physician. Find a primary care doctor in Illinois or Wisconsin.
Related Posts
Comments
About the Author
Evonne Woloshyn, health enews contributor, is director of public affairs at Advocate Children's Hospital. Evonne began her career as an anchor and reporter in broadcast news. Over the past 20 years, she has worked in health care marketing in both Ohio and Illinois. Evonne loves to travel, spend time with family and is an avid Pittsburgh Steelers fan!