Experts weigh in on the TikTok-popular slugging skin trend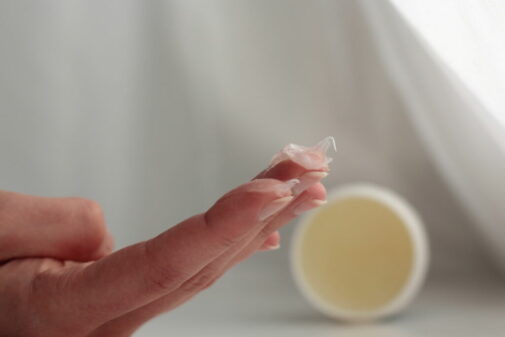 There are a lot of beauty and skincare trends that sweep through social media, but one technique called slugging might be beneficial for people who struggle with dry skin.
Slugging is the practice of using a thick, heavy moisturizer — most commonly 100% petroleum jelly (Vaseline) — on the face, whether the full face or just in certain areas, as part of your nightly skin care routine. There are even many dermatologists who believe slugging with Vaseline around the eyes is just as good long term for anti-aging as expensive eye creams.
"Most people can do slugging without issue," Dr. Katherine Garrity, a dermatologist at Aurora Medical Center in Summit. "The goal of slugging is locking in the products and adding moisture to the skin. Most dermatologists are recommending, and have been for years, slugging in patients who are prone to dry skin, want to increase moisture in the skin, especially around the eyes, or are using medications which irritate the skin."
Pure 100% petroleum jelly is noncomedogenic in studies, which means it doesn't clog pores or cause acne, but it vary rarely can for certain people. It can help increase tolerability of other products such as acne medications and anti-aging skin care products.
People who can benefit from slugging are those who have or are prone to dryness or eczema, she said. People who are using retinoids, retinols or vitamin A topically can also benefit from the technique. For some, slugging is not only beneficial, but even necessary, in the winter.
The best way to slug is applying a small amount of 100% petroleum jelly to clean fingertips, massaging to warm it and make it more oily, and the applying an even layer to the skin area you are treating. Slugging should be the last step in your skincare routine — cleanser, products applied in order of thickness, moisturizer then 100% petroleum for slugging.
If you feel your skin is having more acne lesions, developing little white bumps under the skin or if you're waking up feeling overly greasy or oily, then you should stop slugging, she said.
"The best way to determine a skin care routine that is going to achieve your goals is to see a board-certified dermatologist," Dr. Garrity said.
Now is the perfect time to make an appointment with a primary care physician. Whether you live in Illinois or Wisconsin, it's easy to find a doctor near you. 
Related Posts
Comments
About the Author