Be prepared with this important conversation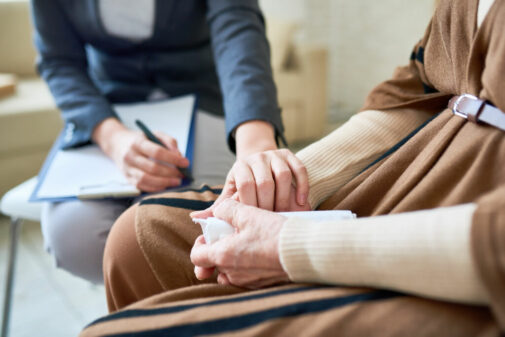 Contemplating the future and planning for a potential health emergency isn't easy. It's even harder when family members need to guess what your wishes are, often during moments of stress and angst.  
Advocate Aurora Health Chief Medical Officer Dr. Gary Stuck said during his time as a family physician, he was often in the middle of challenging conversations with family members when patients' wishes were not known.  
"Family conflicts can sometimes arise over not knowing a patient's wishes," he said. "It is an emotional time and sometimes guilt or other emotions can drive decisions that are not in line with a loved one's preferences. This speaks to the value of planning in advance and sharing those plans."  
Dr. Stuck and his wife went through the advance care planning process including a structured conversation with an Advocate Aurora certified chaplain facilitator that tapped into personal experiences in the past with loved ones and friends. 
"As I reflected on my father's passing, I had some very positive emotions," he said. "Knowing his wishes, our family was prepared and in agreement which felt like a celebratory victory for my dad." 
He also acknowledges while health care providers can be part of the planning process, the time during an office visit is limited. 
"This process of having a focused, thoughtful conversation was far superior to anything I could have offered a patient during an office visit," he adds. "It had me thinking about how different it felt for me than when I was in practice just trying to get a patient to fill out a form." 
In addition to asking themselves why they wanted to do this, they also reflected on who they wanted to protect.  
"We're also taking the burden off of family members, in our case, our two daughters," he said. "I couldn't have more respect for the process as it helped us come to good, solid decisions and will ensure our wishes are communicated and respected." 
Learn more on how to make plan.  
Dr. Gary Stuck is Advocate Aurora Health's chief medical officer.
Related Posts
Comments
About the Author
Andy Johnson, health enews contributor, is a public affairs coordinator with Advocate Aurora Health. He's been with Advocate Aurora since 2000 serving in various internal and external communication roles. He previously worked as a reporter and editor for the Journal Times and Burlington Standard Press. He enjoys kayaking, biking, and camping but most of all, spending time with his family.