When is right to be screened for anxiety?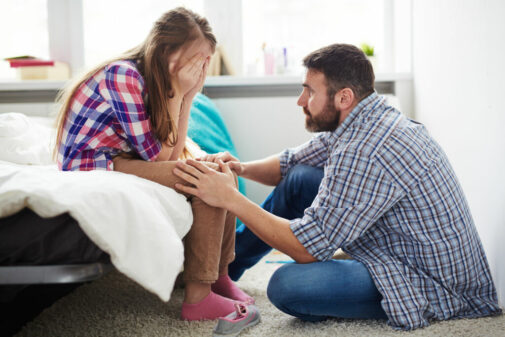 Remember being a kid? Looking back, there were a lot of seemingly small things that caused big worries in your world.
Moving to a new school, taking an important test or playing sports and making the team.
All kids know the feeling, but depending on their age, many kids might not know that they're suffering from anxiety.
According to the CDC, 7% of kids ages 3-17 years old are diagnosed with anxiety. Anxiety can show up through different behavior, mood swings, and changes to eating and sleeping patterns.
Recently, the U.S. Preventative Services Task Force recommended that all kids ages 8-18 be screened for anxiety.
"I'm happy that we're starting to push more for screening of mental health illnesses, especially anxiety," said Dr. Munther Barakat, director of behavioral health at Advocate Aurora Health. "Anxiety is one of the most prevalent illnesses in children."
Kids symptoms include panic attacks, withdrawal, tantrums or mood swings, pale or red cheeks, clammy hands or an increased heart rate. Additional signs are when kids are easily distracted, find it hard to concentrate, and feel tense, fidget, and cling to parents.
Many situations can cause anxiety, from being separated at a public place, to avoiding school, walking downstairs in the dark or even something as simple as going outside.
Rather than avoid those situations, Dr. Barakat recommends talking with your child to help them explore their feelings and grow as a person.
"Kids can be really confused about emotions that they're experiencing," said Dr. Barakat. "The anxiety is occurring because they're having a thought process or interpreting a certain situation that's creating anxiety. Open up that discussion with the child. We're not going to eliminate it. We're going to help teach them skills to manage it."
Some tips for parents include:
Talking with their child and help them face their fears, rather than avoid them
Encouraging kids to talk about their feelings and why certain situations make them feel a certain way.
Guiding your child through these situations, which will build self-resiliency and trust
Reach out to a therapist and discuss a plan on how to help your child
Learn more about our pediatric programs for behavioral health here.
Related Posts
Comments
About the Author
Matt Queen, health enews contributor, is a communication coordinator at Aurora Health Care in Milwaukee. He is a former TV sports anchor and journalist with extensive public relations experience across the health care spectrum. Outside of work, Matt enjoys watching sports (of course), cooking, gardening, golfing and spending time with his wife and two young children.