Three tips to help your kids return to a healthy weight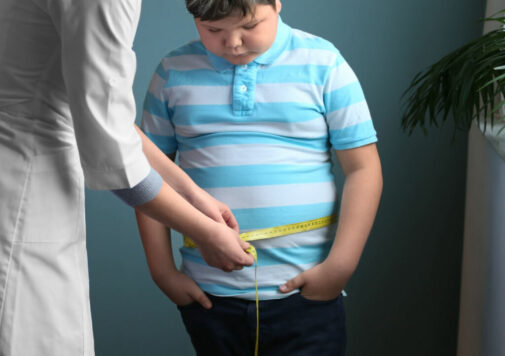 Over the course of the pandemic Dr. Emma B. Olivera has seen a dramatic increase in weight gain in many of her pediatric patients – upwards of 20 pounds – and she's not alone.  According to a CDC study, the rate of body mass index (BMI) increase for children ages 2-19 years old approximately doubled during the pandemic compared to a pre-pandemic period.
Dr. Olivera, a pediatrician with Advocate Children's Medical Group, said maintaining a healthy weight was especially hard for children when school was remote. Many kids and teens didn't have recess or gym and weren't allowed to enjoy the social interaction school normally provides.
"There isn't a fridge in the classroom, but there was one during the pandemic," Dr. Olivera said. "Kids would go on break, be bored and have free access to whatever was in the fridge or the cupboard."
To get kids and teens back on track to a healthy weight, Dr. Olivera recommends three easy tips:
Prepare ready-to-eat healthy snack bags. Put fruits and veggies in bags so kids can grab those just as easily as they would a bag of chips. Veggies especially satisfy a kid's desire for a crunchy snack. Just as you prep your meals for the week, prep your snacks. You can also find affordable storage solutions at the dollar store to make them even more accessible.
Get them moving while gaming. While going outside and being active is important, sometimes kids want to stay home and play video games. For the child or adolescent who loves to game, get them an exercise ball to sit on while they play so they can get some physical activity. You can also find some video games that involve physical activity, like dance or sports play, so your child can still enjoy gaming and move around.
Make water their go-to drink. What kids drink is key to their health, but not every child has an affinity for water. To make it as enticing as sugary juices or pop, add fruit to your water to infuse it with flavor. Crystal Light powder packets are another healthier option to add to a water bottle while on the go.
"This wasn't a person-specific problem. This was out of everyone's control," Dr. Olivera said.  "But now is a great time to reset and move forward with positive, healthy goals that can be sustainable."
Are you trying to watch your weight? Take a free online quiz to learn more about your healthy weight range here.
Related Posts
Comments
About the Author
Katie Dahlstrom, health enews contributor, is a public affairs coordinator with Advocate Aurora Health. A storyteller at her core, she is a former newspaper reporter and spent nearly five years working as a public relations professional for Chicago's commuter rail agency, Metra. Outside of work, she enjoys birding, photography and spending time with her husband and dog.