What parents should know about rising unexplained hepatitis cases in kids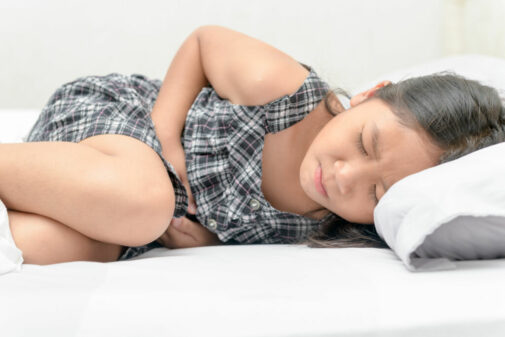 As the Centers for Disease Control (CDC) continues to investigate an outbreak of mysterious and severe hepatitis in children, parents are left wondering what symptoms to look for and how to protect their young ones.
So far, the CDC is investigating more than 100 cases of hepatitis of unknown cause in otherwise healthy children mainly under the age of 5 across 24 states and Puerto Rico over the past seven months. More than 90% of these children were hospitalized and five have died.
Hepatitis is a blanket term used for inflammation of the liver. The most common form of hepatitis in children is infection, but the typical infections such as hepatitis A, B or C, are not the source of this outbreak.
"The hepatitis we're seeing is fairly dramatic," said Dr. Vincent Biank, a pediatric gastroenterologist and pediatric hepatologist at Advocate Children's Hospital. "A normal child's liver enzyme numbers are around 35 or less. These kids are having liver enzyme levels in the 3,000 to 5,000 range."
One aspect the CDC is investigating is the tie to adenovirus. Of the 109 children under investigation, 50% tested positive for adenovirus. This virus typically causes mild cold- or flu-like symptoms in children. Some of the children under investigation tested positive for adenovirus 41, a strain that can cause diarrhea, vomiting and fever.
One positive, Dr. Biank said, is that if adenovirus is the cause of this recent outbreak, we should see a decline over the summer. There are also simple safety measures parents can take year-round.
"What you need to know is that you need to be practicing standard infection precautions," Dr. Biank said. "That means making sure your children are washing their hands, they're not touching their faces, keeping them away from anyone who is overtly ill and keeping them home if they themselves are ill. If you are doing those things as a parent, you are doing everything you can to protect your child."
The CDC also recommends making sure kids are up to date on their vaccinations.
Parents should also watch for symptoms of hepatitis, which include:
Fatigue
Dark colored urine
Whitish or grey stool
Yellowing of the skin or eyes (jaundice)
Abdominal pain
Joint pain
Loss of appetite
Nausea
Vomiting
"Any of those symptoms on their own warrant investigation by their primary care physician," Dr. Biank said. "Parents should start with their children's pediatricians."
Now is the perfect time to make an appointment with a primary care physician. Whether you live in Illinois or Wisconsin, it's easy to find a doctor near you. 
Related Posts
Comments
About the Author
Katie Dahlstrom, health enews contributor, is a public affairs coordinator with Advocate Health Care and Aurora Health Care. A storyteller at her core, she is a former newspaper reporter and spent nearly five years working as a public relations professional for Chicago's commuter rail agency, Metra. Outside of work, she enjoys birding, photography and spending time with her husband and dog.