Could your past be affecting your health care?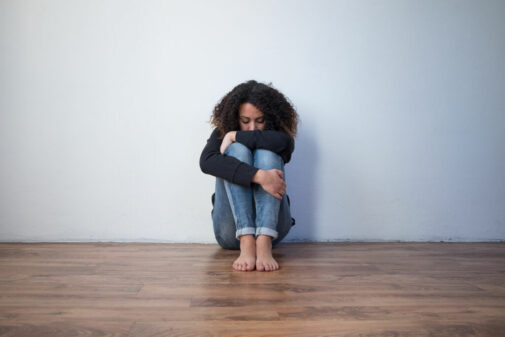 Even the most routine interaction with a doctor can make a patient feel vulnerable. That feeling can be amplified when a patient has experienced trauma in their life.
Trauma can be acute, a one-time event such as a car crash or assault, or chronic, such as repeated abuse or neglect. To mitigate any fear or possibility of re-traumatization, some doctors, such as Advocate Medical Group OB/GYN Dr. Jessica Mitchell, practice trauma-informed care.
"We need to acknowledge that any person in front of you could have a history of trauma and that trauma potentially has a profound medical, psychological, social and emotional impact on that person," Dr. Mitchell said. "Trauma is a lens through which people interpret and interact with the world."
While trauma-informed care encompasses the whole patient experience, for Dr. Mitchell's patients, it includes a quick comprehensive screening, which consists of a series of questions that generally take no more than a few minutes to review. Dr. Mitchell asks her patients these same questions every year because it can take people time to understand any trauma they've endured, more time to be able to talk about it, and, unfortunately, new traumas may have occurred.
"Do not feel that you have to disclose your story. It's ok to not be ready," Dr. Mitchell said. "Your emotional and physical safety is the most important thing. It's no one's right but your own to know what has happened to you. But know, for example, that it is helpful for medical providers to know what has happened to you because of how trauma influences your health and what you are at risk for."
Studies have shown that people who experience trauma as children have an increased risk of several conditions such as hypertension, cardiovascular disease, diabetes, obesity, depression, anxiety and chronic pain syndromes. Importantly, providers who practice trauma-informed care may be able to help coordinate care to decrease any symptoms related to the trauma.
Patients can find providers with training or experience in trauma by searching their online profiles. One important factor to consider when seeing any provider, Mitchell said, is how they make you feel.
"Find someone who makes you feel safe and heard and that you are in control of your body. Trauma-informed care providers should model active-ongoing consent," Dr. Mitchell said. "Patients deserve respect and to know what, when, why and how something is going to happen to their bodies at every single moment."
Are you trying to find a doctor? Look here if you live in Illinois. Look here if you live in Wisconsin. 
Related Posts
Comments
About the Author
Katie Dahlstrom, health enews contributor, is a public affairs coordinator with Advocate Health Care and Aurora Health Care. A storyteller at her core, she is a former newspaper reporter and spent nearly five years working as a public relations professional for Chicago's commuter rail agency, Metra. Outside of work, she enjoys birding, photography and spending time with her husband and dog.