Oh, Baby!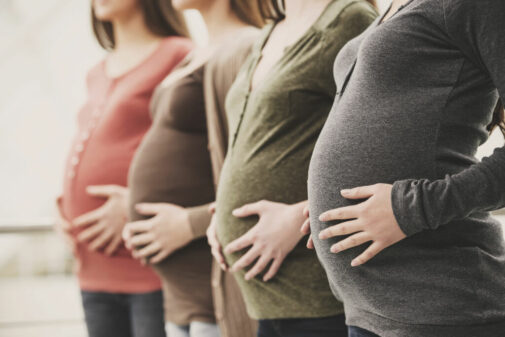 If you recently found out you're pregnant, you're not alone. A baby boom has arrived.
Unprecedented times apparently lead to unprecedented baby booms. The CDC announced that the United States experienced an increase of childbirths for the first time since 2014. After seven years of a consistent decline, the stress of the pandemic seems to have put people in a baby-making mood.
Dr. Noah King, a pediatrician with Advocate Medical Group in Aurora, Ill., states he and his colleagues "are all seeing an eagerness for families to expand. After spending so much time at home the last two years, families are more open to growing their family or having their first child."
Whether you are a first-time parent eager to start a family, a seventh-time parent expecting a surprise or somewhere in between, here are four practical ways to prepare for the birth of your baby.
Prepare your hospital bag – This bag should contain all essential items for both the birthing parent and baby. This includes labor and delivery supplies along with postpartum items for the remainder of your hospital stay. Check out our packing checklist for more guidance on what to pack.
Prepare all essential furniture – Essential furniture includes a crib or bassinet – which Dr. King recommends be placed initially in the parents' room – car seat and a diaper stockpile. The last thing you want is to come home to an unfinished crib, so be sure to plan ahead!
Prepare your support and partner – "I strongly stress to the non-birthing partner that the birthing partner needs their utmost support while recovering physically, emotionally and mentally from birth. I encourage them to do as many errands as possible, including diaper changes, for the first few weeks," says Dr. King. Have this conversation with your support system early in the pregnancy to manage expectations and set a concrete plan.
Prepare for first week visits – "Families should expect to make an appointment with their pediatrician a day after discharge," Dr. King says. "They should bring hospital records to the visit and do their best to track feeds as well as wet and dirty diapers per day." It's best to select a pediatrician at least one month prior to your due date.
And the most important tip of all: enjoy your growing family!
Need a pediatrician? Find one near you today in Illinois or  Wisconsin.
Related Posts
Comments
About the Author