Understanding the risks of hot cars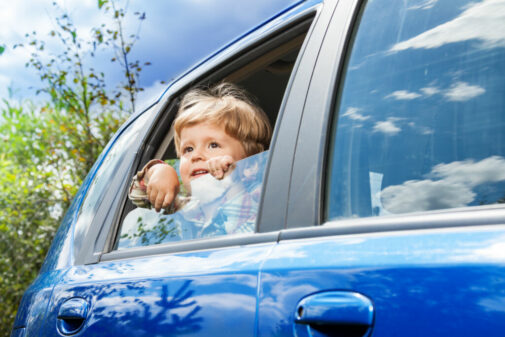 Every summer, ambulances rush small children found in hot cars to emergency rooms across the country. Each year, an estimated 38 children die from being left in hot cars, according to the National Safety Council. With the continuation of these often preventable deaths, awareness is crucial.
So what are the most important factors parents need to know?
First, even in 85 degree weather, a hot car can quickly reach life-threatening temperatures of over 130 degrees. And infants and children are especially 'at risk.'
"One reason is that children have higher basal metabolic rates that make them produce even more heat than an adult," says Dr. John Howard, an emergency medicine physician at Advocate Children's Hospital in Park Ridge, Ill. "They have a larger body surface area to heat, start sweating at a higher temperature, sweat less efficiently and they are less likely to 'take a break', and instead they just keep moving."
Parents need to be especially vigilant with children around cars because young children may not be able to exit a car independently, and temperatures inside the car can increase rapidly with warm weather. Another helpful recommendation for parents is to lock a parked car once everyone has exited the vehicle in excessively warm environments to ensure children don't go back into the car on their own accord.
But heat dangers extend beyond hot cars. Dr. Howard urges adolescents and their parents to take special care in August, when kids are often active with sports and other outdoor activities.
There are a number of heat-related conditions that parents should watch for including:
Heat rash (miliaria)
Heat syncope (fainting)
Heat cramps
Heat exhaustion
Heat stroke
Heat exhaustion symptoms may include rapid heart rate (tachycardia), sweating, increased thirst, headaches, fatigue/weakness, nausea/vomiting, dizziness, fainting or mild confusion (improves after being placed in cooled environment).
Children with elevated body temperatures and symptoms like confusion or seizures should immediately be evaluated and treated for heat stroke.
In terms of prevention, the CDC offers these tips when it comes to extreme heat:
Limit the amount of time children spend outdoors or in warm environments.
When children seem overheated, move them to a cooler environment, like shaded areas or indoor areas with functioning air conditioning or fans.
Monitor children's hydration and encourage electrolyte-containing 100-250 mL (3-8 oz.) sport drinks every 20 minutes for those 9-12 years and up to 1-1.5 L (34-50 oz.) per hour for adolescents.
Wear light-colored and loose fitting clothing.
Never leave a child alone in a hot car.
Are you trying to find a doctor? Look here if you live in Illinois. Look here if you live in Wisconsin. 
Related Posts
Comments
About the Author
health enews staff is a group of experienced writers from our Advocate Aurora Health sites, which also includes freelance or intern writers.