Longer vs. shorter workouts: Which keeps you healthier?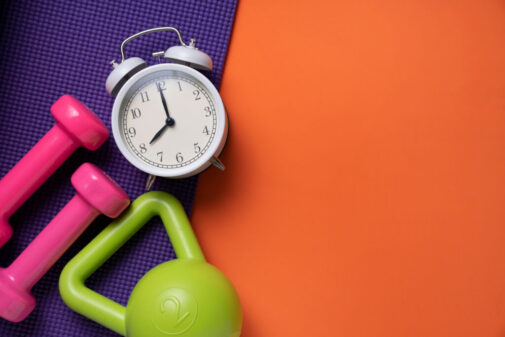 Can working out in shorter sessions throughout the week be just as effective as a daily one-hour workout? A recent study revealed that shorter sessions do prove to be just as effective with the caveat that they are vigorous workouts.
All it takes is about 22 minutes per workout to get in about 150 minutes per week of heart-pumping exercise, according to a recent JAMA Internal Medicine study.
Researchers reviewed the responses of over 400,000 adults who participated in the National Health Interview Survey comparing exercise habits with risk of developing diseases. The study showed those who did vigorous exercises like HIIT workouts or ran more often had lower risks of death including lower risks of dying from heart disease or cancer.
Even if you can't manage daily vigorous exercise, Dr. Jennette Berry believes that fitting in movement throughout your day, no matter the length, is important for your health.
"Whether you squeeze in short workouts throughout the day or have the time to do a 30- to 45-minute workout, you are taking steps to better your health," says Dr. Berry, a family medicine physician at Advocate South Suburban Hospital in Hazel Crest, Ill. "Exercise can help control your blood pressure and can help prevent future heart disease."
Shorter vigorous workouts also can be helpful for newbies who are getting into a regular routine.
"If you are new to exercising or your schedule does not allow for a longer workout, try a short morning, lunch and after dinner cardio workout that gets your heart rate up," she says.
While the study found more vigorous workout sessions reap the biggest health benefits, don't put away your weights and yoga mat just yet.
"Ideally you want variety in your workouts that includes a mix of cardio, strength training and stretching throughout the week," says Dr. Berry.
Here are some ways you can sneak in exercise throughout the day:
Wake up: Do some gentle stretches or a brief yoga routine at the start of the day.
Take the scenic route: If you commute to an office, park farther away from the building. If you work remotely, fake a commute by walking around the block before signing in.
Get up from your desk: Set an alarm to remind yourself to take regular moving breaks throughout the day.
Have a moving lunch: Use your lunch break to go to the gym, walk or take an exercise class. You could eat lunch on the go or have lunch at your desk when you get back.
Active TV time: Set up your home exercise equipment by the TV so you can workout while binging your favorite show. You also can use commercial breaks to lift weights or do cardio moves like jumping jacks.
Power down: Incorporate gentle moves such as planks or stretches into your bedtime routine.
Want to learn more about your risk for heart disease? Take a free online quiz to learn more. 
Related Posts
Comments
About the Author
Vicki Martinka Petersen, health enews contributor, is a digital copywriter on the content team at Advocate Health Care and Aurora Health Care. A former newspaper reporter, she's worked in health care communications for the last decade. In her spare time, Vicki enjoys tackling her to be read pile, trying new recipes, meditating, and planning fun activities to do in the Chicago area with her husband and son.