Viewing medicine through his patients' eyes helps this doctor help those with diabetes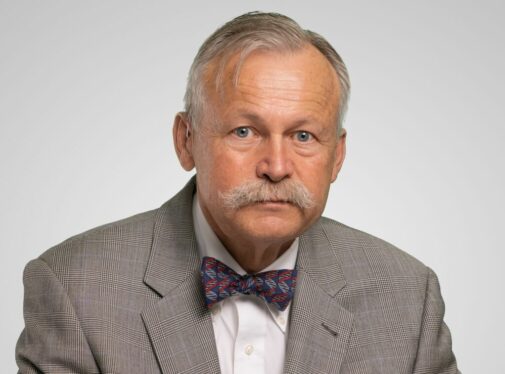 As one of the fastest-growing populations in the United States, Hispanics make up about 19% of the population in the United States, according to the latest U.S. Census Bureau statistics. An alarming concern for Hispanic people is the prevalence of higher obesity rates compared to other ethnicities. With that discrepancy, health concerns including diabetes have become an urgent health crisis within this population.
Dr. Patrick Zeller, pediatric endocrinologist at Advocate Aurora Health in Wheaton and Naperville, Ill., has been seeing this play out first-hand. Having studied for two years in Mexico and then returning to finish at Loyola Stritch School of Medicine, Dr. Zeller has kept his medical Spanish current. Over the past several decades, he has volunteered at DuPage Community's free clinic, a community health center that serves underserved communities in the Chicago area. Dr. Zeller is seeing more patients with diabetes than ever before. In fact, there are over 10,000 people with type 1 diabetes in this area alone.
"With the Hispanic population there are certainly cultural and religious differences that drive what people do," says Dr. Zeller. "Having lived in a foreign country, I understand that and work to create a trusting relationship with my patients. I strive to learn more about their culture and the way they view medicine."
Due to the growing demand to see patients with diabetes, endocrinologists are in demand and in short supply. Endocrinologists specialize in the endocrine glands and the hormones they produce, like insulin. Diabetes is one of the most common conditions they treat. Dr. Zeller also sees physician assistants and nurse practitioners as a critical link to providing care.
"We need to expand on how we take care of people with diabetes," concludes Dr. Zeller. "By having support staff in place, we are able to help more people and get care setup in doctors' offices, alleviating the need for urgent care visits." 
To help prevent or manage diabetes, follow these tips: 
Lose weight and keep it off.

 

Eat a balanced, healthy diet that has smaller portions and less fat and

sugar

.

 

Exercise regularly. Aim for 30 minutes of activity, five days a week.

 

Quit smoking.
Are you at risk for diabetes? Take this free diabetes quiz.
Related Posts
Comments
About the Author
Colin graduated from Marquette University with a degree in communications and has more than 10 years of experience in small marketing firms to Fortune 500 companies. Colin is married to his wonderful wife, Brooke, and they have two children. Outside of work, Colin enjoys golf, going to the gym, watching movies (he is a Star Wars nerd), tinkering with his home theater and spending time with family and friends.