Are you missing out on this Medicare benefit?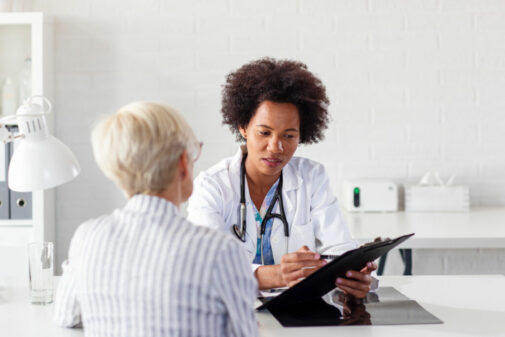 With everything there is to do on any given day, it's easy to see why many older adults put off their annual wellness check-up – especially when they're feeling fine.
But skipping your Medicare Annual Wellness Exam could be a mistake.
Dr. Senora Nelson, a family medicine physician and population health medical director for Advocate Physicians Partners at Advocate Trinity Hospital in Chicago, says prioritizing your Medicare Annual Wellness Exam can help you prevent or detect sickness early and add healthier, happier days to your life.
"These exams help patients, especially older patients, live longer and healthier lives," Dr. Nelson says.
Plus, the annual wellness exam is a free benefit for people enrolled in Medicare. So, the exam is a chance to gain peace of mind without an out-of-pocket expense.
"The Medicare Annual Wellness visit is a time to check-in with your primary care doctor and talk about how things are going with your physical and emotional health," Dr. Nelson says. "Your primary care doctor can use this visit to determine if you need further diagnostic evaluations based on your health status and any risk factors you may have."
A typical Medicare Annual Wellness Exam includes:
A review of medical history and any prescribed medications
Vision and hearing screenings
Cancer screenings
Screenings for dementia and depression
Assessment of needs for new or updated referrals for specialty care
Preventative care and social needs planning based on your individual risk factors
Dr. Nelson recommends scheduling your Medicare Annual Wellness Exam before the end of 2022, if you haven't had one this year. Then, at the end of your 2022 exam, she suggests making an appointment for your 2023 Medicare Annual Wellness Exam on your birthday or another important date so you are likely to remember and attend every year.
Looking for help? Find a doctor if you live in Illinois. Or find one if you live in Wisconsin.
Related Posts
Comments
About the Author
Cassie Richardson, health enews contributor, is regional coordinator on the Public Affairs team for Advocate Health Care and Aurora Health Care. She has more than 10 years of experience in health care communications, marketing, media and public relations. Cassie is a fan of musical theater and movies. When she's not spreading the word about health and wellness advancements, she enjoys writing fiction.