Life happens sometimes, but don't ignore this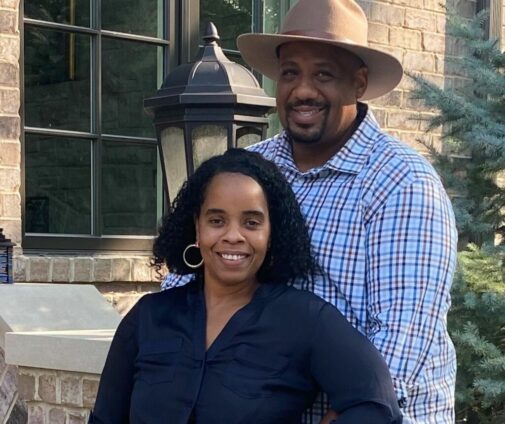 Sometimes, despite our best intentions to lead a heart healthy lifestyle, it's possible to slide into a slump…because life happens.
That's exactly how 46-year-old Samuel Marshall found himself struggling to keep his high blood pressure under control. And, according to the Centers for Disease Control and Prevention, Marshall is like many Americans over age 18.
Not limited to older adults
Half of all adults in the United States have hypertension. Only 1 out of 4 have their high blood pressure under control.
"Most people won't know they have high blood pressure because most of the time, they may not have symptoms other than a headache or fatigue," says Dr. Waverly Clanton, an internal medicine physician at Advocate Medical Group, in Evergreen Park, Ill. "If you don't have it treated, many people will have a stroke or a heart attack. That's why hypertension is called the silent killer."
High blood pressure, or hypertension, indicates the rigorous coursing of blood traveling from the heart and throughout the body. When measured, using a blood pressure cuff, high blood pressure is considered to be anything above 130 (systolic) / 80 (diastolic).
Lifestyle matters
After earning a bachelor's degree in 2013, Marshall struggled to find his professional calling. He explored entrepreneurship. He also tried a series of jobs in different fields – even relocating from Chicago to two southern states – all in an effort to find his passion. And, when he was between jobs, and insurance coverage, Marshall skipped his annual check-ups.
Marshall was first diagnosed with hypertension when a terrible headache sent him to an Atlanta emergency room for treatment. He received medication and stuck to a strict exercise regimen that kept his blood pressure under control, until his continuous search for a career got the better of him.
"I was looking for jobs. I had my degree and still couldn't find the job I wanted," Marshall says, adding that the struggle to launch his career left him feeling the blues. Before he knew it, Marshall had stopped exercising and eating healthy, and his blood pressure skyrocketed.
Getting back on track
Marshall returned home to Chicago in 2017, and finally connected with his passion – working as a teacher's assistant with Chicago Public Schools, caring for children with physical and developmental disabilities. Finally, with the job of his dreams, Marshall found the space to focus on his health.
"Honestly, at first I didn't feel any symptoms [of hypertension]. I didn't notice a difference," Marshall says. "But when I started gaining weight, I felt extremely sluggish and tired. I started feeling like I was in a battle I needed to win."
So, Marshall sought medical care and was prescribed medication. Initially, the prescription failed to bring his 150/100 blood pressure under control. That was until Dr. Clanton enrolled Marshall in the Ambulatory Care Management Hypertension Remote Patient Monitoring Program, an Advocate Aurora Health blood pressure control program that offers free blood pressure cuffs, regularly scheduled coaching sessions led by a pharmacist and registered nurse, access to online healthy eating and exercise resources, and physician check-ups every three months.
Blood pressure self-monitoring helps
"In the short time patients have been able to access this new program, it's been quite effective," Dr. Clanton explains. "A lot of the time, patients who self-monitor blood pressure are more compliant with their medication and diet because they can see their numbers. They can see how their efforts are making a difference."
After about four months in the program, Marshall is motivated and reclaiming his health by checking his blood pressure daily, taking 45-minute walks after work, eating whole foods found on the perimeter of grocery store aisles and finding more time to relax with his new wife, Tori.
"I'm grateful for this program. I can see the change in the numbers, which feels really good. It's encouraging," Marshall says. "I feel much better."
This year, Advocate Aurora Health has worked with community partners to use clinical treatments, education, at-home blood pressure cuffs and other means to cut the gap in uncontrolled hypertension in communities of color by 13%.
Are you trying to find a doctor? Look here if you live in Illinois. Look here if you live in Wisconsin.
Related Posts
Comments
About the Author
Cassie Richardson, health enews contributor, is regional coordinator on the Public Affairs team for Advocate Health Care and Aurora Health Care. She has more than 10 years of experience in health care communications, marketing, media and public relations. Cassie is a fan of musical theater and movies. When she's not spreading the word about health and wellness advancements, she enjoys writing fiction.