Waiting to have kids? How long is too long?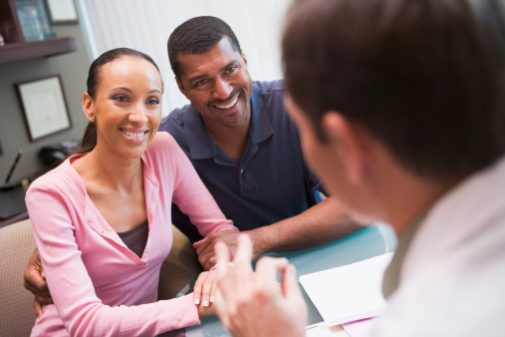 Is there a specific point in a woman's life at which conception is considered dangerous?
Dr. Akemi Nakanishi, an obstetrician and gynecologist at Advocate Condell Medical Center in Libertyville, Ill., offers her thoughts on pregnancy in the late 30s and beyond based on her experience in her own practice.
"Oftentimes, patients assume they are at a 'high risk' for complications when they are at an advanced maternal age," says Dr. Nakanishi. While it is true that there are complications which can occur at a later age, many of these risks are mitigated if women are healthy to start.
According to Dr. Nakanishi, common reasons for late pregnancy issues include women of older age having co-existing medical conditions and/or an increased use of artificial reproduction measures. Both of these can contribute to a greater risk for complications such as multiple gestation, chromosomal and congenital abnormalities in the fetus, stillbirth and placental dysfunction and gestational diabetes or hypertensive disorders of pregnancy.
To help reduce the risk of these issues, Dr. Nakanishi shares that in her practice, she implements antenatal fetal well-being testing at 36 weeks gestation. This testing assesses the health of the fetus, allowing for earlier diagnosis of any potential problems.
Another frequently asked question is whether the chance of having a child with Down syndrome increases with maternal age. Dr. Nakanishi explains that the chances of having a baby with Down syndrome are 1 in 350 live births in those who are age 35. By age 40, the risk level rises to approximately 1 in 45 live births.
With the growing understanding and availability of fetal testing, Dr. Nakanishi emphasizes that older women have options, including tests to assess fetal DNA in the maternal bloodstream after 10 weeks of pregnancy, without risking miscarriage.
"Comprehensive prenatal aneuploidy screenings and other non-invasive tests are offered to patients, which assess the risk of having a baby with Down syndrome," says Dr. Nakanishi.
The tests are all voluntary, and in the end, it is the personal choice of families whether to be tested or not.
Despite the increased risk for complications, Dr. Nakanishi stresses how advanced maternal age should not be a deterrent for pregnancy. If a woman over 35 is healthy and at a normal weight, she may be at a lower risk in terms of pregnancy complications than someone who is younger but has other, co-existing health problems.
She offers the following tips to keep in mind when trying to conceive, regardless of age:
Maintain a normal, healthy weight
Avoid any recreational drug use, including tobacco and alcohol
Take a multivitamin or prenatal vitamin with at least 400 mcg of folic acid for at least 1-2 months prior to conception and throughout pregnancy
Looking at the positive side, Dr. Nakanishi has seen that women of advanced age also tend to be more financially and emotionally stable. Studies have indicated that the health and development in children of advanced maternal age mothers is actually better.
Remember, although conceiving after 35 may be different from conceiving in your 20s, it is not impossible. While there is no magic number for the right age to conceive, the most important consideration is to be ready for a family.
Want to learn more about your risk for diabetes? Take a free online quiz here. 
Related Posts
Comments
About the Author
health enews staff is a group of experienced writers from our Advocate Aurora Health sites, which also includes freelance or intern writers.