Here's how to deal with deadline dread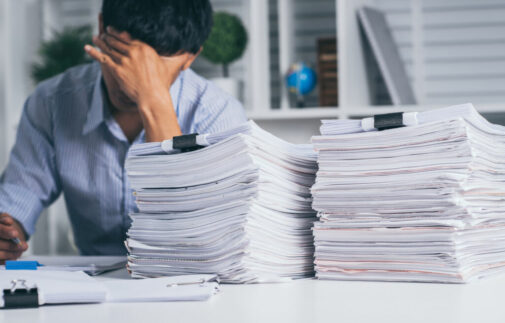 At work. At home. Everyone deals with deadlines. And sometimes it feels like they're coming at you from all directions.
Do you struggle to manage deadlines, especially more than one at a time?
Dr. Joanna Katsigiannis, a psychologist with Advocate Children's Medical Group, offers tips to deal with deadline dread.
Organize the task or project by prioritizing what is most important and/or what needs to get done first.
Break down the project into smaller, more manageable tasks.
Come up with ways to stay on task that work for you. For example, learn to have a present-focused mindset. To do this, use self-talk. Tell yourself, "Right now, I am going to focus only on completing this task." Then keep the interruptions to a minimum.
Give yourself a cushion or buffer by changing the due date to a few days earlier in case you need an extra day to complete the task.
Don't hesitate to ask for help when you are overwhelmed or feel stuck on a particular part of a task.
Utilize stress management techniques like relaxation, mindfulness, exercise and healthy eating to keep your stress from feeling unmanageable.
"Learn to have perspective," she adds. "Most things have a way of working out."
Another tip? Drop that perfectionist mindset.
"We set ourselves up to be disappointed as a result of certain ways of thinking, including 'all or nothing', 'musts' and 'shoulds,'" she says. "Work on adjusting your thoughts to realistic ones."
Dr. Katsigiannis shares these final recommendations:
"Take deep breaths to reduce the tension building in your body when you're feeling stressed or pressured to complete a task. And don't forget to use self-talk: 'I am doing the best I can.' 'It is what it is.' 'I will meet the deadline, but for now, I am going to focus on this one aspect of the larger task.'"
Are you trying to find a doctor? Look here if you live in Illinois. Look here if you live in Wisconsin. 
Related Posts
Comments
About the Author
Holly Brenza, health enews contributor, is a public affairs coordinator on the content team at Advocate Health Care and Aurora Health Care. She is a graduate of the University of Illinois at Chicago. In her free time, Holly enjoys reading, watching the White Sox and Blackhawks, playing with her dog, Bear and running her cats' Instagram account, @strangefurthings.