What is white coat syndrome?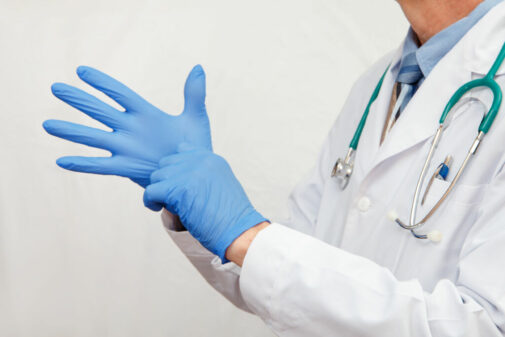 Imagine you are waiting in your doctor's office lobby for an important appointment to talk about the latest results on what ails you. You already get nervous at any medical appointments and waiting causes you to be more anxious as time goes on. The staff moves you to an exam room where the medical assistant comes in and takes your blood pressure. It is much higher than normal, which causes you to be more worried about what that can mean in conjunction with your latest medical results. Your doctor comes in, and when you share your concern about high blood pressure, they reassure you that you probably have white coat syndrome. At the end of the appointment, they ask you to check your blood pressure at home after 15 minutes of sitting and to send it via the portal. Your blood pressure is back in a healthy range.
White coat syndrome, or white coat hypertension, is the term used for when one has a high blood pressure reading in a doctor's office but has a normal reading at home.
"White coat syndrome is a real phenomenon," says Dr. Marwan Baghdan, internal medicine physician, medical director and physician advisor at Advocate South Suburban Hospital in Hazel Crest, Ill. "It affects more than 10% of patients with or without hypertension."
Dr. Baghdan shares that it is important for patients with elevated blood pressure readings at the office to be evaluated by an appropriate out-of-office blood pressure measurement tool. This includes ambulatory blood pressure monitoring or self-measure blood pressure devices. This will help you and your health care team know your true blood pressure readings and if any next steps are needed to protect yourself from risks that are cardiovascular-related.
"There is no specific treatment for white coat syndrome other than your physician confirming the diagnosis in your medical records," says Dr. Baghdan, "We don't want your doctor's office-induced high blood pressure to become misdiagnosed as hypertension, requiring additional treatment and management."
Dr. Baghdan recommends patients who know they have white coat syndrome to go to their doctor's office with blood pressure readings from home, taking 2-3 readings at different times of the day, and preferably, bringing their digital monitor to the office for comparison to make sure accurate diagnosis is made.
Want to learn more about your risk for heart disease? Take a free online quiz to learn more.
Related Posts
Comments
About the Author
Jennifer Benson, health enews contributor, is coordinator of public affairs for Advocate Health Care and Aurora Health Care. She has 10+ years of community development and communication experience for non-profits and has a BA in Architecture from Judson University in Elgin, IL. Outside of work, you can find her planning the next adventure near water or rocks, re-organizing spaces, working on her Master's in Public Health, caring for her senior citizen cat, keeping to healthy moving and eating disciplines and growing green things wherever she can find room.