What you need to know about the Ohio measles outbreak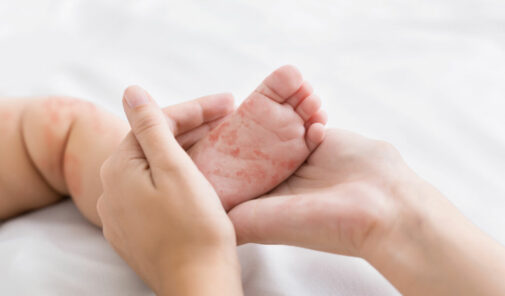 Central Ohio has seen more cases of measles over the past couple of months than the entire U.S. has seen in 2020 and 2021 combined, according to figures reported by the Centers for Disease Control and Prevention. More than 80 Ohio children have measles, and more than 30 have wound up hospitalized as a result of the infection. Reports suggest most of these children are not vaccinated against measles.
"It is paramount for people to understand the gravity of a measles outbreak," says Dr. Kevin Dahlman, medical director of Aurora Children's Health. "It can lead some children to have measles encephalitis, a serious brain infection that can have devastating consequences on a healthy brain and normal development."
Dr. Dahlman explains that measles is highly preventable with the MMR vaccine, which is administered to children in two doses, one at age 12-15 months and a second between 4 and 6 years old. "We've seen many children fall behind on their vaccination schedule as a result of the COVID pandemic, which puts communities at risk for outbreaks of preventable illnesses such as measles."
He says the pandemic has not only led to some children being behind on vaccinations, but it has also caused individuals to question the efficacy of vaccines.
"Some parents are questioning whether vaccines are still necessary. The benefits of the MMR vaccine far outweigh the minimal risks. Staying up to date on vaccinations protects ourselves, our families and our communities."
Are you trying to find a pediatrician?  Look here if you live in Illinois. Look here if you live in Wisconsin. 
Related Posts
Comments
About the Author
Holly Brenza, health enews contributor, is the public affairs coordinator at Advocate Children's Hospital. She is a graduate of the University of Illinois at Chicago. In her free time, Holly enjoys reading, watching the White Sox and Blackhawks, playing with her dog, Bear and running her cats' Instagram account, @strangefurthings.