'Dry January' not working out? Try 'Damp January'.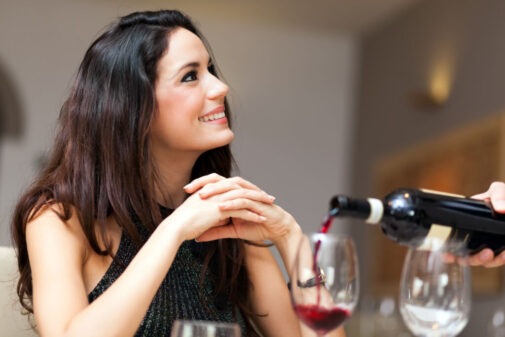 If you already slipped up on your New Year's resolution of cutting alcohol for "Dry January", it's not too late to transition to a "Damp January". The more flexible version of the trend allows you to enjoy alcohol in moderation but cuts back on your overall alcohol consumption.
Moderate drinking is defined as two drinks for men and one drink for women a day, according to the Centers for Disease Control and Prevention. However, reducing your intake even less than the recommendation and extending the trend outside of January can help you experience more health benefits and can lead to a healthier lifestyle long term.
Both "Dry January" and "Damp January" are beneficial if they bring about more awareness of your relationship with alcohol. "Damp January" is a healthier approach because it helps you develop healthier drinking habits long-term, rather than cutting out alcohol for just one month.
Even if you aren't quitting cold turkey, you can still experience the following benefits:
Less liver inflammation and scarring
A reduction in heart muscle damage
A lesser risk of developing cardiomyopathy
A decrease in your cancer risk
Potential weight loss
Prevention against accidents and injuries
Less heartburn and indigestion
Better absorption of vitamins and minerals
Improvement in sleep quality and mood
Research shows that drinking alcohol in low to moderate amounts seems to be OK for most adults and may reduce the risk of heart disease. However, scientists are unsure if it is controlling your alcohol intake that is reducing the risk or if people who drink alcohol in moderation also just happen to engage in many other healthy habits such as healthy eating and regular exercise.
In addition to heart disease, many other diseases can benefit from this lifestyle change such as liver disease, diabetes, gout and cancer.
Taking steps to improve your health, like cutting back on alcohol, may even prompt you to make changes in other areas of your life such as eating healthy, exercising regularly, getting enough sleep and managing stress.
If you have questions about how to make changes to your lifestyle to improve your health, schedule an appointment with your provider.
Are you trying to watch your weight? Take a free online quiz to learn more about your healthy weight range here.
Heather Klug is a registered dietitian with the Karen Yontz Women's Cardiac Awareness Center at Aurora St. Luke's Medical Center in Milwaukee, Wis. 
Related Posts
Comments
About the Author
Heather Klug, MEd RD is a registered dietitian and cardiac educator at the Karen Yontz Women's Cardiac Awareness Center inside Aurora St. Luke's Medical Center in Milwaukee, WI.