Are you in a healthy relationship?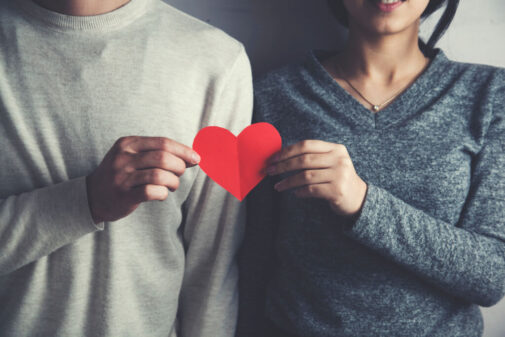 Healthy relationships look a little different for everyone but are characterized by the freedom to have your own hobbies and interest, equal partnership and the ability to stay in touch with people besides your significant other. Catching up with family and friends is an important part of your social life and a healthy romantic partnership.
However, there's one important sign that a relationship is not headed in a good direction — when one person tries to control the other.
"Someone trying to control their partner can start with little things like watching their time, watching where they go and calling frequently to ask what they're doing, when they're coming home or who they are spending time with," said Sharain Horn, vice president of Well Community for Aurora Health Care. Horn oversees Aurora Healing and Advocacy Services, which provides care for victims of violence, including domestic violence.
That need to control a partner's day-to-day life can quickly become suffocating. In fact, trying to control finances, emotions and even intimacy are all signs of domestic violence.
"Reproductive coercion is another red flag in a relationship, including limiting access to birth control or being the primary person to decide when intimacy occurs or not," said Horn. "In a healthy relationship, that's a joint decision."
Red flags in a relationship often start small but can quickly escalate and turn into domestic violence. If you or someone you know is in an unhealthy relationship, it's important to seek help. One of the best things you can do for someone who may be a victim of domestic violence is letting them know they are not alone.
"Domestic violence happens inside of a household and can be really difficult to identify. It comes with a level of stigma and shame. People don't want to share," said Horn. "If you think someone is a victim of domestic violence, it's very important that you reach out and let them know you're there for them. They need to know that they didn't do anything wrong. This isn't their fault."
If you or someone you know is experiencing domestic violence, there are resources that can help. The National Hotline for Domestic Violence can be reached 24/7 at 1-800-799-7233 or via online chat.
Find behavioral health treatment and programs near you. Learn more about your options: Illinois | Wisconsin.
Related Posts
Comments
About the Author
Ben Hoekstra is a public affairs coordinator with Advocate Aurora Health. He previously worked in marketing and PR for various Milwaukee nonprofits and received his master's degree in Corporate Communications from Marquette University. He enjoys the outdoors, cooking, and all things Milwaukee.