Should you be worried about norovirus?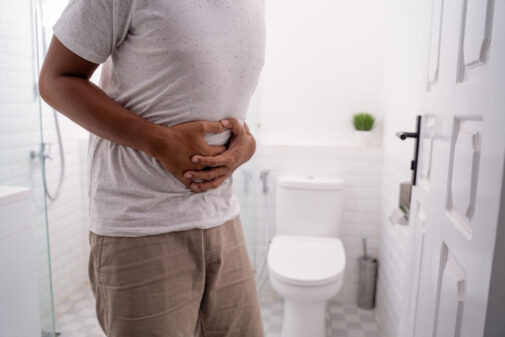 Norovirus may be nothing new, but the almost century-old virus is making headlines due to its rapidly climbing infection rates this season. The extremely contagious stomach bug can be passed through close contact with an infected individual and through contaminated foods, drinks and surfaces.
The main symptoms of infection include vomiting, diarrhea and overall stomach pain. These symptoms may sound like stomach flu, but the infections are actually quite different in origin.
"We don't like the term stomach flu for a couple of reasons," explains Dr. Robert Citronberg, executive medical director of infectious disease and prevention at Advocate Health Care and Aurora Health Care. "First, norovirus is not an influenza virus. Second, the term 'stomach flu' is a generic term for many gastrointestinal illnesses. We prefer to call it what it is – norovirus."
Like other stomach illnesses, it's easy to get dehydrated. Ensuring you drink extra fluids is especially important when you become infected with norovirus. If you cannot keep fluids down, Dr. Citronberg recommends contacting your primary care provider.
Norovirus typically last 1-3 days and symptoms can onset as soon as 12 hours after exposure, according to the Centers for Disease Control and Prevention.
People of all ages can get norovirus – with elderly, young children and immunocompromised most at risk for complications.
If you are caring for a loved one with the virus, Dr. Citronberg recommends the following precautions:
Wash your hands with soap and water.
Avoid putting your hands in or near your mouth.
Keep your bathroom and kitchen surfaces clean.
Avoid relying on alcohol-based hand sanitizers – they do not kill norovirus as effectively as soap and water.
If you or a loved one are experiencing signs of dehydration such as excessive thirst, dizziness, or infrequent urination, seek medical attention immediately.
Are you trying to find a doctor? Look here if you live in Illinois. Look here if you live in Wisconsin.
Related Posts
Comments
About the Author
Anna Kohler, health enews contributor, is a public affairs specialist for Advocate Health Care and Aurora Health Care. She received her Bachelor of Science in public relations from Illinois State University and has worked in healthcare public relations for over three years. In her free time, she enjoys working out, exploring new places with her friends and family and keeping up with the latest trends.