Consulting the internet for health concerns? Read this.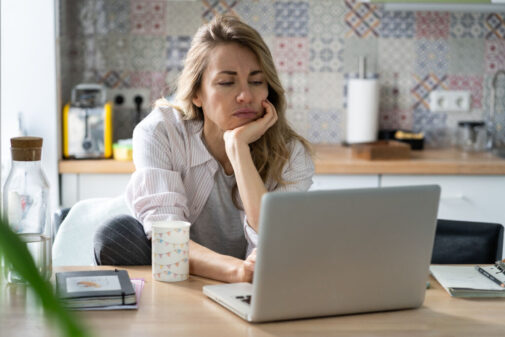 When you have questions or concerns about you or your child's sleep, do you turn to the internet? You're not alone, according to recent research published in the Journal of Clinical Sleep Medicine.
Researchers identified the highest viewed YouTube videos on sleep medicine and discovered those videos were most often produced by bloggers, not medical professionals. Those popular videos received on average more than eight million views, while the videos by experts averaged 300,000 views. While the research team doesn't have definitive answers as to why bloggers' videos perform far better than medical experts' videos, they believe some factors at play may be a relatability factor and the bloggers' ability to create aesthetic and engaging content.
"While I'm sure many of the non-clinical individuals putting together these videos are incredible and well-meaning, they are often simply sharing what has worked for them or their family," explains Dr. Innessa Donskoy, a pediatric sleep specialist at Advocate Children's Hospital. "They may even be sponsored by a company or are making non-evidence-based claims that could potentially cause harm."
Dr. Donskoy says sleep problems have become universal, especially since the start of the COVID pandemic.
"Many people suffer from insomnia, and when children aren't sleeping, the whole family isn't sleeping. Parents often turn to the internet for help, but unfortunately, much of the discussion around sleep online doesn't involve medically trained professionals who are involved in research and clinical practice of managing sleep issues."
And while evidence-based recommendations around sleep are best, they are not always applicable depending on a person's individual experiences.
"Consider the young girl watching her family struggle through divorce, or the little boy who only gets to see his dad at night because he works third shift. Think about the child whose seizures exacerbate their sleep deprivation, or the little one with undiagnosed developmental challenges. These children each require a unique approach to sleep care," says Dr. Donskoy.
She says regardless of what a child is experiencing with their sleep, finding answers through reputable resources is critical and will lay the groundwork for thinking through what lagging sleep skills a child may need.
Do you have trouble sleeping? Learn more about sleep apnea by taking a free online quiz. Or, if you are trying to find a doctor, look here if you live in Illinois or here if you live in Wisconsin. 
Related Posts
Comments
About the Author
Holly Brenza, health enews contributor, is a public affairs coordinator on the content team at Advocate Health Care and Aurora Health Care. She is a graduate of the University of Illinois at Chicago. In her free time, Holly enjoys reading, watching the White Sox and Blackhawks, playing with her dog, Bear and running her cats' Instagram account, @strangefurthings.