Trust your gut with this slow-growing cancer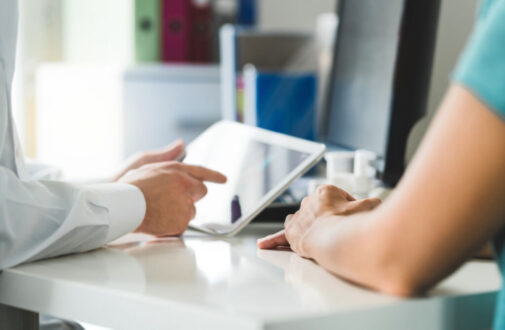 Your colon plays a critical role in the digestive system and helps keep your body functioning properly. The colon, also known as the large intestine, is responsible for absorbing water and nutrients from food and eliminating waste from the body. That's why it's crucial to take care of your colon health.
Colorectal cancer, more commonly referred to as colon cancer, is often slow-growing. Polyps can grow on the walls of the colon for about 10 years before it turns into cancer. Taking care of your colon health can help reduce the risk of developing polyps. Regular screenings such as colonoscopies can also detect colon cancer in its early stages when it is most treatable.
"People have to remember that most colon cancers are preventable," says Dr. Joaquin Estrada, a colorectal surgeon at Advocate Illinois Masonic Medical Center in Chicago. "Colonoscopies are the gold standard procedure to carefully examine the colon and rectum. If any polyps are detected, they can be removed right away."
Preventive and protective measures such as exercise which includes cardio, managing stress, and making changes to your diet can reduce your risk of colon cancer and help you maintain good colon health. Dr. Estrada recommends a high-fiber diet with fruits, whole grains and leafy greens while limiting processed foods and red meat.
Regular screenings are highly advised by Dr. Estrada. Stool-based studies are a great option for those who are unsure about getting a colonoscopy. Doctors examine samples and can identify any abnormalities. Although a colonoscopy is the most thorough procedure, stool-based studies are a good start.
It is important to have conversations with family members about their health history to get an understanding of your colon cancer risk. Dr. Estrada highlights that those with a history of breast cancer, uterine cancer and ovarian cancer can be at a higher risk for colon cancer.
If you have concerns such as stool abnormalities or an increase in stomach pain, they should be shared with your primary care physician so additional screenings can be scheduled.
Learn your risk for colorectal cancer by taking our colorectal health assessment. Learn more information about colorectal cancer screenings in Illinois or Wisconsin.
Related Posts
Comments
About the Author
health enews staff is a group of experienced writers from our Advocate Health Care and Aurora Health Care sites, which also includes freelance or intern writers.