How genetic testing can now help identify childhood-onset hearing loss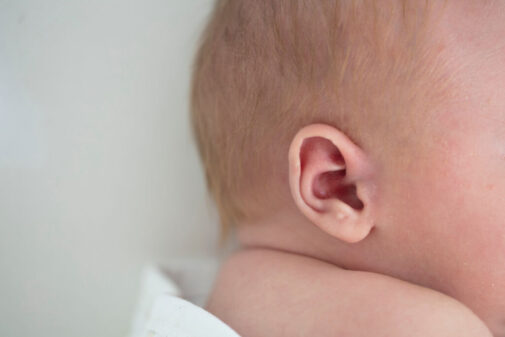 When it comes to diagnosing and treating pediatric hearing loss, advancements in genetic testing may now help indicate prognosis, determine the appropriate course of action and establish the best timing of treatment.
That's according to a recent study published in JAMA Otolaryngology-Head & Neck Surgery, which included nearly 450 children with bilateral sensorineural hearing loss beginning before age 18. Researchers say testing can now help identify a genetic cause for a child's hearing loss and provide clinicians with more information about a child's specific case. They also sought to determine if the genetic cause of hearing loss played a role in the success of a cochlear implant.
The findings suggest that depending on the affected gene, a child's hearing loss varies in severity, changes over time and the sound frequencies most impacted.
"This is exciting news in the world of otolaryngology," says Dr. Rebecca Compton, an otolaryngologist at Advocate Children's Hospital. "The earlier we're able to identify hearing loss in a child, the faster we can develop an individualized treatment plan and hopefully help a child develop speech and language skills similar to their peers."
In the U.S., newborn hearing screenings are conducted before a baby is discharged from the hospital after being born in an effort to identify unilateral and bilateral hearing loss.
"This screening is a critical standardized method of testing that ensures no infant is missed, but unfortunately, about one-third of hearing loss cases in children are not caught through newborn hearing screening because their specific hearing loss is not detectable at birth," Dr. Compton explains. "This advancement in genetic diagnosis would mean those cases of childhood-onset hearing loss could be caught even sooner."
The researchers also believe the ability to genetically test for hearing loss will enable clinicians to anticipate a child's hearing loss progression with age, which can help guide current treatment methods.
Are you trying to find a doctor? Look here if you live in Illinois. Look here if you live in Wisconsin. 
Related Posts
Comments
About the Author
Holly Brenza, health enews contributor, is a public affairs coordinator on the content team at Advocate Health Care and Aurora Health Care. She is a graduate of the University of Illinois at Chicago. In her free time, Holly enjoys reading, watching the White Sox and Blackhawks, playing with her dog, Bear and running her cats' Instagram account, @strangefurthings.