How uterine fibroids are treated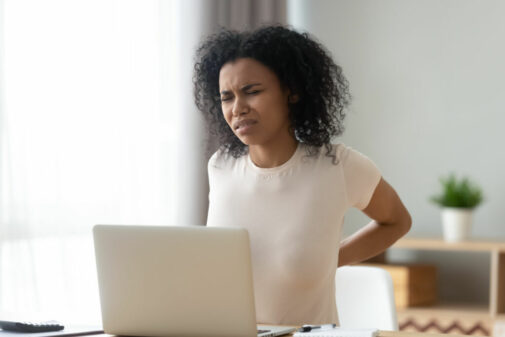 A relatively new treatment option is available for those with uterine fibroids.
The Acessa is a minimally invasive treatment outpatient treatment that involves two small abdominal incisions and uses controlled radiofrequency energy and heat to cause the fibroid tissue to soften and shrink. The first one in Southeast Wisconsin was completed at Aurora Sinai Medical Center by Dr. Andra Cicero and Dr. Marie Forgie.
"The procedure takes a couple of hours depending on the size, location and number of fibroids. Patients can expect to spend half a day in the hospital but will not need to spend the night. Patients typically experience minimal discomfort after the procedure, a return to work in 5 to 7 days and long-term satisfaction and relief," Dr. Forgie says.
About 50 percent of people with a uterus may develop fibroids at some point in their lives. Some may not be impacted by the benign, muscular tumors, but others can experience symptoms such as:
Painful periods
Lower back pain
Pain during intercourse
Bloating
Frequent and/or urgent urination
Dr. Forgie says becoming pregnant is possible after the procedure, however, there is not enough clinical data to recommend it as a treatment option for people seeking future pregnancy and they may need to consider other treatment options. Acessa does serve as an alternative to more commonly practiced surgical treatments of fibroids such as a myomectomy or hysterectomy.
"A myomectomy involves carving fibroids out of the uterus which can lead to bleeding, scarring and long-term damage to the uterus in some cases. A hysterectomy involves complete removal of your uterus from your body which does have associated risks such as bleeding, infection and injury to surrounding tissue," Dr. Forgie says.
Both the myomectomy and hysterectomy procedures may have a recovery of up to 6 to 8 weeks.
The best way to learn if the Acessa is the right treatment for you, is to schedule an evaluation with a gynecologist who performs the procedure.
"The best candidates include people who have symptomatic fibroids including heavy bleeding, pelvic pain or pelvic pressure on the bladder or rectum. It is designed for patient who would like to avoid a hysterectomy and return to work sooner," says Dr. Forgie.
Are you trying to find a doctor? Look here if you live in Illinois. Look here if you live in Wisconsin.
Related Posts
Comments
About the Author
Brittany Lewis is a media relations coordinator at Advocate Health Care and Aurora Health Care. She previously worked as a reporter at TV stations around the Midwest, including Milwaukee. She studied at DePaul University where she majored in Journalism and Public Relations. Brittany enjoys traveling, hanging out by Lake Michigan, trying new restaurants and spending time with friends and family.