This infectious behavior may benefit your health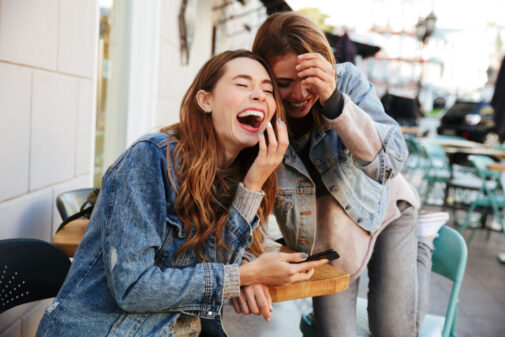 Funny stories, infamous dad jokes, silly videos and social media pictures all end up with similar outcomes… laughing so hard that your stomach hurts! If laughter truly is the 'best medicine' then how does it work? Is it contagious?
A recent scientific study highlights the benefits of laughter for an individual's mental health, including mood and communication. The study even reveals that laughter is in fact contagious between individuals.
"Laughing and smiling occur when there is a signal sent between our stomach and brain," says Susan Parcell, licensed clinical professional counselor at Advocate Illinois Masonic Medical Center in Chicago. "When this signal is sent, the laughter and smile allow an individual to feel happiness."
Other benefits of laughing include:  
Boosting the immune system
Lowering blood pressure
Enhancing bonding between individuals
Improving brain functioning
"When we laugh, we create a 'ventral energy' as a nerve behind our throats stimulates laughter, singing and humming," says Parcell. "The laughter created puts us in connection with others."
These connections are created through mannerisms that laughter regulates our bodies to do.
"As we laugh, our eyes, voice, face and gestures all change," Parcell says. "This is why secretaries are trained to speak with a smile on their face, as it is hard to be severe towards someone with a smile on your face."
In fact, according to the study, laughing doesn't need to be directly from person to person for it to be contagious. An individual may hear a sound or watch a video where someone is laughing and then begins to laugh indirectly.
The science of smiling and laughing is more than just a learned behavior but can be carried from one individual to another.
"Laughing is certainly contagious," says Parcell.
Are you looking for a doctor? If you live in Illinois, click here. If you live in Wisconsin, click here. 
Related Posts
Comments
About the Author