Is that drink bad for your heart?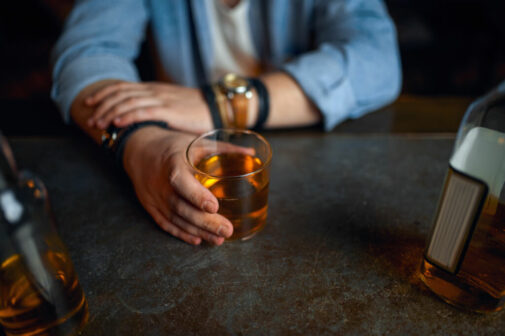 For decades, you've heard that a little bit of alcohol is not only okay but might even help protect your heart. A glass of red wine each night is full of antioxidants, and for patients at high risk of heart disease and other issues, it was often recommended.
A study reveals a deeper link between alcohol and heart health. Doctors have known for a long time that heavy alcohol consumption, defined as more than 24 drinks a week, can have negative health impacts on many parts of your body, including your heart. However, moderate and light alcohol consumption was seen as harmless — but the study's data suggests otherwise.
This study, which followed more than 350,000 participants over six to ten years, revealed that all amounts of alcohol consumption increased the risk of heart disease.
"Generally, all amounts of alcohol consumption are harmful for cardiovascular health, but the risk increases the more you drink. The overall recommendation would be to drink as little as possible," says Dr. Tonga Nfor, interventional cardiologist at Aurora St. Luke's Medical Center. "The risk with alcohol consumption goes up exponentially the more drinks that you have."
If that's not the news you were hoping to hear today, keep reading. Because alcohol consumption is one of many risk factors, the best actions for you may vary depending on your overall risk. Traditional risk factors like smoking, being overweight, high salt consumption, lack of physical activity, high cholesterol and high blood pressure have a big impact on heart health.
"If you want to reduce your risk of heart disease, work on all of these factors, your doctor will advise you on which have the biggest impact on your health" says Dr. Nfor. "If you already have heart disease, it may help you to stop drinking alcohol. Unlike some other risk factors, the impact of alcohol consumption is very reversible and you'll see results quickly."
Many risk factors for heart disease are lifestyle factors. By making good choices in partnership with your doctor, you can have a serious, long-lasting impact on your risk of heart disease. All of these risk factors stack on top of one another, and this study reveals that even light alcohol consumption can increase your risk. Your doctor can help you with resources to moderate and — especially if you have other risk factors — reduce your alcohol consumption.
Want to learn more about your risk for heart disease? Take a free online quiz to learn more. 
Related Posts
Comments
About the Author
Ben Hoekstra is a public affairs coordinator with Advocate Health Care and Aurora Health Care. He previously worked in marketing and PR for various Milwaukee nonprofits and received his master's degree in Corporate Communications from Marquette University. He enjoys the outdoors, cooking, and all things Milwaukee.