How common is Aaron Rodgers' Achilles injury?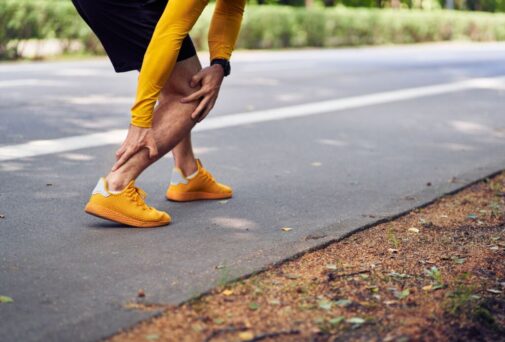 When quarterback Aaron Rodgers limped off the field with a season-ending Achilles tendon injury, football fans across the country were filled with a range of emotions whether they lived in Wisconsin, New York or had the Jets passer on their fantasy football team.
But for those working in sports medicine and orthopedics, it was not an altogether uncommon sight.
"Achilles problems, including full ruptures like Rodgers', inflammation, and chronic deterioration, are some of the most common injuries among athletes," says Dr. Jason DeVries, a podiatrist at Aurora BayCare.
The Achilles tendon, which connects the upper calf muscle to the back of the heel bone, is the largest tendon in the human body.
"It plays a central role in our ability to run, which makes it very prone to overuse, even for weekend warriors, who may not have built up proper endurance for high-impact exercise," says Dr. DeVries.
For example, studies have found that up to an estimated 52% of runners experience an Achilles injury at some point in their lives.
Fortunately, advances in sports medicine and surgical techniques allow many athletes to make nearly full recoveries from Achilles injuries, depending on the nature of the problem.
Dr. DeVries and researchers at Advocate Aurora Research Institute recently conducted a study that found people with insertional Achilles tendinosis – a degeneration of the Achilles tendon at the point in which it inserts into the heel bone – on average saw no significant change in strength after recovering from surgery. The researchers published their findings in The Journal of Foot & Ankle Surgery.
In Rodgers' case, a complete Achilles tendon tear, he could reportedly return to about 90% of his previous leg strength after one year of recovery and rehabilitation.
Rodgers' Achilles injury likely had several contributing factors, including his age and the position of his leg when he was tackled. For those of us who don't play professional football, Dr. DeVries suggests a few precautionary measures that can help avoid an Achilles injury caused by overuse.
"Take days off between especially strenuous workouts," he says. "Cross train to increase supportive strength and flexibility. Don't increase your training by more than 10% a week. Use proper form or technique. And, of course, don't forget a warmup and cooldown."
Learn more about research at Advocate Aurora Research Institute.
Related Posts
Comments
About the Author
Nick Bullock, health enews contributor, is a scientific writer and editor for Advocate Health Care and Aurora Health Care. He is a former newspaper reporter and magazine editor with a background in science and research reporting. When he's not writing about the latest health care research, Nick is usually hiking through Wisconsin state parks, reading sci-fi novels or historical nonfiction, trying new recipes, agonizing over Minnesota sports franchises and playing games with his family.