Getting back into sports? You might not be ready.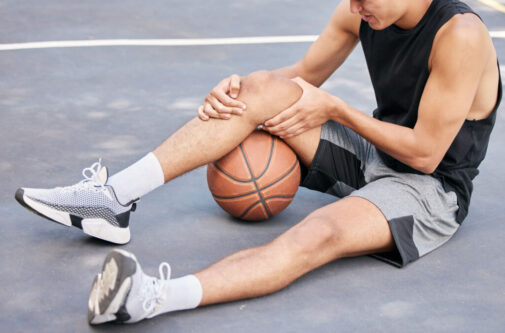 When Advocate Medical Group patient Allan Castro's knee buckled during a game of pick-up basketball last summer, he knew something wasn't right.
"So many thoughts were racing through my head," he says. "I thought 'I must be getting old now, maybe it's caught up to me.'"
After consulting his primary care physician, he was referred to orthopedic surgeon Dr. Paul Metzger who told him he actually tore his anterior cruciate ligament (ACL), medial collateral ligament (MCL) and meniscus. Although the pandemic had put his basketball practice on pause, he never expected his return to play would lead to serious injury.
A common misconception is that an ACL tear is a contact injury that requires someone to get tackled or hit, Dr. Metzger says. But ACL tears are more commonly a non-contact, twisting injury.
"It's important to get your knee evaluated to prevent further injuries," Dr. Metzger says. "If you wait too long, it can lead to further injury to the knee and even arthritis. If you have a knee injury, you should get it checked out."
Like Castro, Dr. Metzger sees many people injure themselves when returning to a sport too quickly because they're unaware of how their bodies have changed during a long break. He encourages people who are returning to sports and exercise to start lighter and gentler.
"If you've taken a prolonged break from a sport that you love, a good place to start is by ramping up your cardiovascular fitness first," Dr. Metzger says. "As you return to play, make sure that you read your body and take rest breaks when needed. You can still be active and in shape, but there are safe ways to do it."
Focusing on cardiovascular fitness can look like going for a walk every day, light jogging, biking and swimming, he says. Then, as you get back into your sport of choice, don't forget to start with light drills before diving into a game scenario. It's also important to improve your strength with light weights and your flexibility with a stretching program or yoga.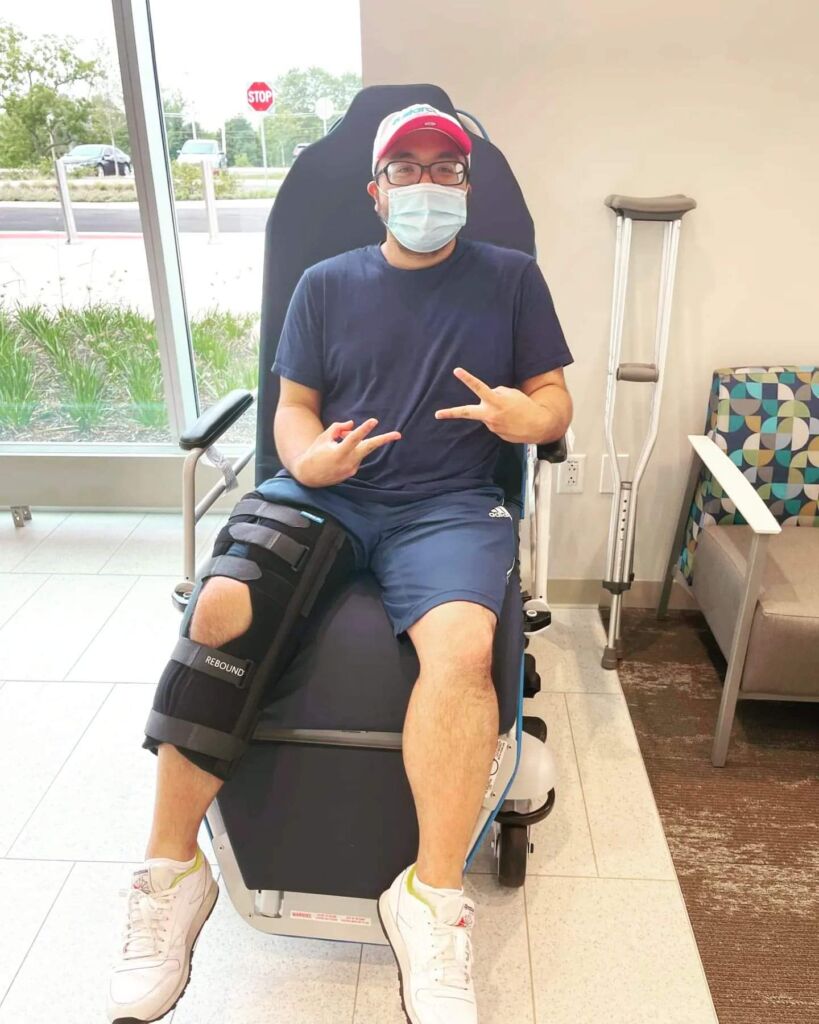 Since his diagnosis in September 2022, Castro has undergone surgery and a lot of physical therapy, taking every precaution to make sure his return to normal was successful.
"I didn't want to end up with bigger issues down the road," Castro says. "It was not a good couple of months and I wouldn't want to go through that again."
Seven months later, Castro is slowly returning to the court. He's participated in minor basketball drills like dribbling and shooting the ball, but he still feels sore from time to time. So, he's focused on stretching, doing squats and going to the gym to continue strengthening his knee.
"I know you're so excited to play, especially after being cooped up inside after COVID, but it's really important to take your time and warmup to avoid knee injuries like this," Castro says. "It's definitely scary to be injured and it's something you have to be cautious about."
Do you have hip or knee pain? Take a free online quiz to learn more. 
Related Posts
Comments
About the Author