Articles by "Dr. Aaron Malina"
Dr. Aaron Malina is a neuropsychologist at Advocate Good Shepherd Hospital in Barrington, and with Northwest Neurology in Lake Barrington and Rolling Meadows.Dr. Malina earned his doctorate from the Illinois Institute of Technology, completed his internship at the Jesse Brown VA Medical Center in Chicago and fellowship in Neuropsychology and Rehabilitation Psychology at the Rehabilitation Institute of Michigan (Detroit Medical Center). Dr. Malina is board certified in Clinical Neuropsychology.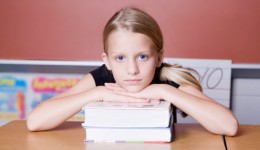 Here's why extra care should be taken with a child who has suffered a concussion.