Articles by "Carrie Ek"
Carrie Ek, registered dietitan/nutritionist, has worked at Advocate Lutheran General Hospital for over 20 years. She works with children and adults with celiac disease as well as other needs for nutrition counseling. She is also the coordinator of the newly opened Pediatric Celiac Disease Center at Advocate Children's Hospital.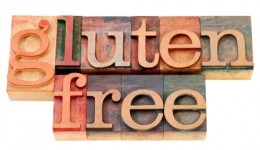 A dietitian learns firsthand how to cope with celiac disease through her own personal journey.