Articles by "Don Martinez"
Don Martinez, MMS, PA-C is a certified physician assistant in the pediatrics department at Advocate Medical Group (AMG) in Olympia Fields, Ill. He also serves on the AMG APC Advisory Council and is the Professional Development Lead for the Office of APCs. Don's responsibilities also include being the APC Representative on the AMG Operations Improvement Committee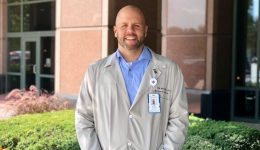 A career change and advanced training led Don Martinez to a calling that allows him to positively impact patients, other clinicians and the health care system.