Articles by "Donna Ettinger"
Donna Ettinger is an Epidemiologist / Disease Intervention Specialist for Cook County Department of Public Health. During her 20+ year career she has spent most of it in the STD/HIV unit. She is also an Avon Representative, achieving President's Club status last year, and a beauty blogger. She can be found blogging at Beauty Confessions of an Avon Lady at: www.donnasbeautyconfessions.wordpress.com She is also a dog lover and loves spending time with her Boxer, Zoey and her Pit Mix, Zeus.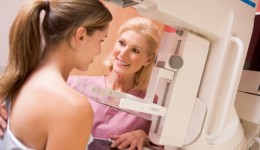 Follow me through the process as I underwent this examination for the first time.