Articles by "Ritesh Shaw"
Dr. Ritesh Shaw is an orthopedic surgeon at Advocate Lutheran General Hospital. His approach to patient care starts with empathy and aims to get patients back to being active: "Each person is an individual and should have treatment catered to his or her particular needs. With contemporary training in hip and knee disorders in adults and young adults, I believe in educating the patient and their family on their natural disease process, alternatives in treatment options, and expected outcomes of surgical and non-surgical treatment to allow patients to make better-educated decisions."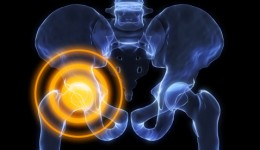 Doctors say it's important not to ignore certain sharp pains in your hip. Find out which often misdiagnosed condition could be to blame.