Articles by "Rev. Dr. Karrie Oertli"
The Rev. Dr. Karrie Oertli is the Vice President of Mission & Spiritual Care at Advocate BroMenn Medical Center and Advocate Eureka Hospital in Normal, IL. She is a graduate of Texas A&M University (B.A.), Southwestern Baptist Theological Seminary (M.Div.), and Drew University (D.Min.). Dr. Oertli is an ACPE Supervisor with the Association for Clinical Pastoral Education, Inc., a Board Certified Chaplain with the Association of Professional Chaplains, and a certified mind/body practitioner with The Center for Mind Body Medicine. She is married to the Rev. Dennis Pendleton and has six stepchildren and seven grandchildren.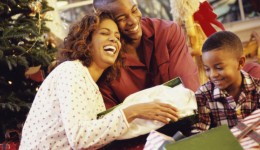 Learn ways to break through the madness of the holiday season.