Be intentional about finding joy this season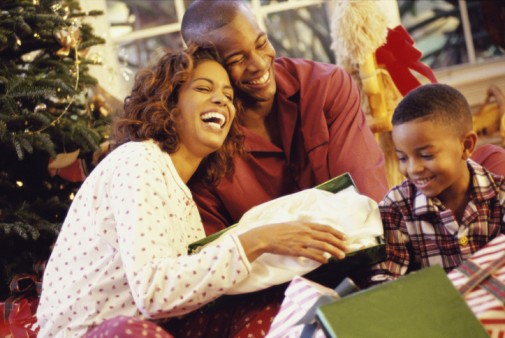 There's no doubt the holidays bring special joys and celebrations.  They also bring special forms of pressure and challenge.  Here are some thoughts to keep your mind, body, and spirit in harmony as your move through this holiday season.
First, celebrate! Think of the wonderful opportunities you have to generate joy and happiness during these festive times.  Gratefulness for others, generosity between humans, goodwill toward others—these are causes for genuine celebration.  Add to that the beauty of the seasons and the reasons that we pause to observe them, and you have tremendous reasons to celebrate.
Secondly, give yourself and others limits.  One challenge some folks encounter is their inability to say "no" to others when requests or invitation are made, even when saying "yes" brings difficulty.  If you have found that some requests are just too difficult for you—too much time, too much money, too much emotional effort—learn to say "no."  Though it may be hard at first, saying no can be a liberating, freeing experience, and it will help your mind, body, and spirit come into alignment so you can enjoy some of those celebrations.  It's a new way to say "yes" to you.
Thirdly, attend to problems right away. If you're like many folks, you might be inclined to put off dealing with difficult issues.  For some, dealing with a problem seems insurmountable.  Here's an opportunity to put problems in a different perspective—to reframe them—so that you can attend to them.
Instead of seeing them as impossible blockages, approach them as opportunities for growth and change.  Some questions you might ask in order to find growth for yourself might be, "Did I do anything to contribute to this issue?  If so, what was it?  How can I change that for myself?  What can I learn so I don't make the same mistake again?"  When we take this stance, we find that we are actually giving ourselves the great holiday gifts of goodwill, self-forgiveness, openness to the future, and strength.
Finally, relax!   When times are stressful—and holidays are—it's important for us to remember to take time to relax and meditate.  Choose some times to relax intentionally.  Finding even five minutes to slow down, to breathe deeply, and to give ourselves permission to relax can move us on the way of better health.  If you can expand your relaxation sessions to 20 minutes twice a day, you can actually lower your adrenalin production by 50 percent for an entire 24-hour period.  Find a quiet place, concentrate on your breathing, focus on something that brings you happiness, and share some kind thoughts with yourself.
Here's hoping that this holiday season is full of joy and light for you!
Related Posts
Comments
About the Author
The Rev. Dr. Karrie Oertli is the Vice President of Mission & Spiritual Care at Advocate BroMenn Medical Center and Advocate Eureka Hospital in Normal, IL. She is a graduate of Texas A&M University (B.A.), Southwestern Baptist Theological Seminary (M.Div.), and Drew University (D.Min.). Dr. Oertli is an ACPE Supervisor with the Association for Clinical Pastoral Education, Inc., a Board Certified Chaplain with the Association of Professional Chaplains, and a certified mind/body practitioner with The Center for Mind Body Medicine. She is married to the Rev. Dennis Pendleton and has six stepchildren and seven grandchildren.