Articles by "Maria Ciesla"
Maria Ciesla, health enews contributor, is a ovarian cancer survivor. She was diagnosed with cancer in 1998 and stresses listening to your body and knowing your family history. She wears a teal ribbon everyday, everywhere she goes to promote awareness.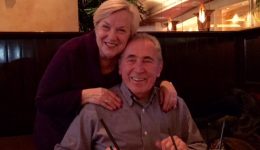 An ovarian cancer survivor explains why it's so important to listen to your body and be your own best advocate.