Articles by "Michael Gilbert"
Mike Gilbert's love for writing began when he penned a paper in his sophomore English class at St. Laurence High School predicating a World Series for the Sammy Sosa-led 1997 Chicago Cubs. He was off by 20 years, but that didn't stop him from continuing to write. Now he works as a Marketing Specialist at LifeSource bringing to light stories on some of the blood center's amazing donors and important blood and bone marrow drives.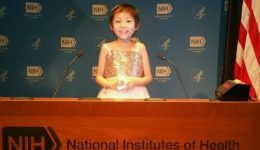 Sophia's multiracial makeup stretches the odds of finding a match for the bone marrow transplant she needs.