Articles by "Stacey Jutila"
Stacey Jutila, health enews contributor, serves as Vice President of Mission and Spiritual Care for Advocate Children's Hospital. She has worked at Advocate Health Care for nine years, with the majority of the time at Advocate Children's Hospital. She is grateful to work in an organization which strives to care for the whole person, body, mind and spirit. In her free time, she loves to run, cross country ski, cook, and is always looking for the next good book to read.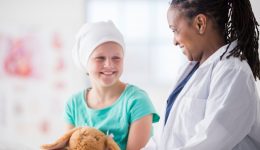 Advocate's vice president of mission and spiritual care explains how fostering staff resilience can transform work and daily living for pediatric caregivers.