Articles by "Terri Wood"
Terri Wood is a Polestar Pilates instructor at Advocate Good Shepherd Health & Fitness Center who specializes in working with clients who have neurological health conditions. She is passionate about helping clients regain independence and restore function while tapping into their unknown potential.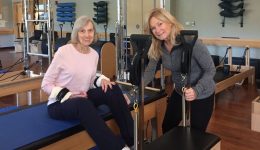 People with a potentially disabling disease may find help through this form of exercise.