Articles for Tag: "Ann Mauer"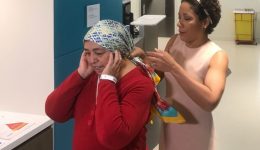 A simple gift moved one breast cancer survivor to uplift other women fighting the battle.
A recent study suggests a more conservative approach is best for treating early-stage breast cancer. Find out why exploring the best treatment options available to you with your doctor could get you well sooner.