Articles for Tag: "liver cancer"
Researchers say obesity may be putting people at a greater risk for developing certain types of cancer. Learn why.
Everyone wants to know what the future holds for their health. And the answer could be in your genes. Here's what you need to know.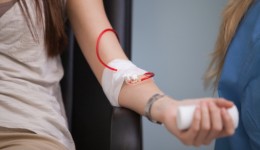 According to the CDC, half of Americans are not following through with testing measures after being diagnosed with hepatitis C.