Go for the gold, blue and green in 2013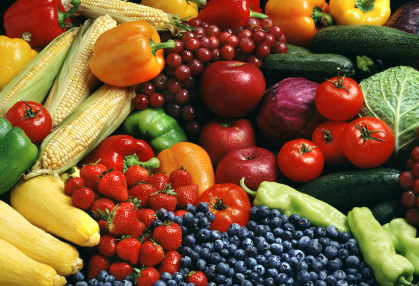 Whether you're training for a high-intensity, endurance sport, enjoy competing as a weekend warrior, or just starting an exercise routine, your diet is critical to your success. Making the right food choices can help you perform at your peak.
So how do you turn yourself into a nutritional powerhouse? One word: "Superfoods."
"Superfoods," which include nuts, berries, flax seeds, chia seeds and legumes, provide multiple disease-fighting nutrients. They fill you up so you can eat heartily without consuming excess calories. They are easy to find and include in everyday meals. Best of all, they're affordable.
Superfoods are high in nutrients and contain antioxidants and phytochemicals that help your body work at its optimal level. Your immune system provides many defenses against unwanted infections and diseases. Adding foods high in antioxidants, such as vitamin E, vitamin C and beta-carotene, will help keep your immune system strong and able to fight off infections, bacteria and viruses.
For example, caroteinoids, which contain beta-carotene, are found in sweet potatoes, watermelon, corn, turnips, collards, squash, broccoli, apricots, beets, peaches, corn and asparagus. These fruits and vegetables are soaring with antioxidants, which help repair cells harmed by free radicals. Furthermore, beta-carotene rich foods provide a source of vitamin A and enhance the functioning of your immune system.
Although particular superfoods get credit for benefitting one physical system or another, the key to good health and better performance comes from the overall balance of your diet.
"There is no guarantee that eating certain "superfoods" will prevent any diseases, since there are more variables to health than just what we eat," says Laurie Slavin Henneberry, registered dietitian at Advocate Christ Medical Center and Hope Children's Hospital. "But with high nutrient-dense foods like superfoods, the intake alone can definitely be a factor in reducing the risk of diseases and can make a huge difference in your health—and your life."
Henneberry recommends adding these seven superfoods to your diet:
Fish: The omega 3s you get in fish may lower heart disease risk, help arthritis and possibly diminish memory loss.
Berries: Blueberries and other berries are packed with antioxidants and phytoflavinoids. They also are high in potassium and vitamin C, making them the top choice of doctors and nutritionists. These anti-inflammatories also can lower your risk of heart disease and cancer,
Lentils: A diet high in fiber, such as beans, will help you maintain healthy cholesterol and blood-sugar levels. As a bonus, fiber helps you feel full longer, making it a great tool to manage your weight. Whole grains, beans, fruits and vegetables are all good sources.
Quinoa: Pronounced keen-wah, this essential, life-sustaining nutrient is one of the newest grains introduced by NASA scientists. Quinoa is very high in fiber, protein and minerals, and very low in calories and fat. Studies have shown eating a daily bowl can lower rates of obesity, breast cancer, heart disease and type 2 diabetes.
Nuts: Almonds, cashews, hazelnuts, walnuts and peanuts (technically a legume) are full of heart-healthy fats that boost "good" cholesterol.
Spinach: This "superfood" is the equivalent of two or three servings of vegetables in one and contains many anti-oxidants.  The USDA prizes spinach for its ability to rid the body of free radicals. Spinach is packed with other nutrients as well, including calcium, vitamins A and K, and omega-3 fatty acids.
Avocados: Avocados contain more fat than almost any other fruit, but it is virtually all monounsaturated fat, which raise your good cholesterol, lower bad cholesterol and prevent heart disease. And if that weren't enough, avocados are high in fiber, low in calories, and even higher than bananas in the blood-pressure-reducing mineral, potassium.
Research shows that a plate of prevention can go a long way.
At 40, Norma Rixter was diagnosed with diminished lung capacity and the possible onset of multiple sclerosis. But she was determined to change her lifestyle.
"I began exercising, changed my mindset and more importantly, my diet," says Rixter, now 57, a nutritionist and owner of the Variable Intensity Training for Active Living (V.I.T.A.L) Fitness Studio. "I learned what super foods are and started incorporating them into my daily diet."
Her efforts paid off. At 53, Rixter earned the title of World Class Stair Climb Champion and still averages 95 to 100 stairs a minute in stair climb races.
"A healthy diet is definitely a contributing factor to a healthy body, which is necessary for the best quality of life," Slavin Henneberry says.  "We have control over what we eat, so we can attempt to impact our health in a positive way with our food choices."
Related Posts
Comments
About the Author
health enews staff is a group of experienced writers from our Advocate Health Care and Aurora Health Care sites, which also includes freelance or intern writers.