Can major stress put your pregnancy at risk?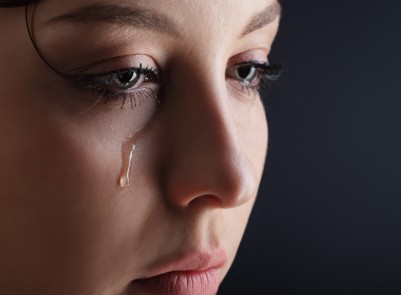 Women who have had a stressful, life-altering event in their lives within a year of pregnancy could be in danger of a stillbirth, which happens with a fetus dies at 20 weeks or later in the pregnancy, says a new study from the National Institutes of Health.
Researchers polled more than 2,000 women at 59 hospitals by asking them questions within 24 hours of their birth — whether it was a still or live birth. The questions asked about factors such as abuse, fighting, death of a loved one and other stressful life events within the last year.
Among women having two stressful events, the odds of a stillbirth went up to 40 percent. And those with three or four had an even higher risk after considering other risk factors like race and previous pregnancy history.
"Because 1 in 5 pregnant women has three or more stressful events in the year leading up to delivery, the potential public health impact of effective interventions could be substantial and help increase the delivery of healthy babies," said lead author Dr. Carol Hogue, from Emory University's Rollins School of Public Health in Atlanta in a statement.
The risk of stillbirth was highest for women who:
Had been in a fight
Had heard her partner say he didn't want her to be pregnant
Had gone to jail or experienced her partner going to jail
Dr. Vibha Thaker, neonatologist at Advocate Good Samaritan Hospital in Downers Grove, Ill., is not surprised by these findings.
"Cortisol levels, a hormone produced by the adrenal gland, play a big role in a woman's health," Thaker says. "Stress releases more cortisol, which raises the blood pressure in the mother. That may cause a smaller placenta and decreased blood flow to the fetus, resulting in birth complications."
Study results showed that women with more than five traumatic events are two and half times more likely to have a stillborn child than a woman who had no traumatic events.
Ethnicity also played a role in the study results. Researchers believe that black women may have a higher stillbirth rate because of a higher number of stressful events in their lives. These women were more likely to have stressful events than Hispanic and Caucasian women.
In conclusion, women who had a higher number of stressful events were more likely to have a stillbirth.
"It's important to keep stress levels in control at all times," she says. "Women should talk to their physician about ways to get help after a traumatic incident, whether it is talking to a therapist or other resources to manage their relationships, stress, blood pressure and other health ailments prior to pregnancy."
Related Posts
Comments
About the Author
Sarah Scroggins, health enews contributor, is the director of social media at Advocate Health Care and Aurora Health Care. She has a BA and MA in Communications. When not on social media, she loves reading a good book (or audiobook), watching the latest Netflix series and teaching a college night class.