Cinnamon challenge hospitalizing kids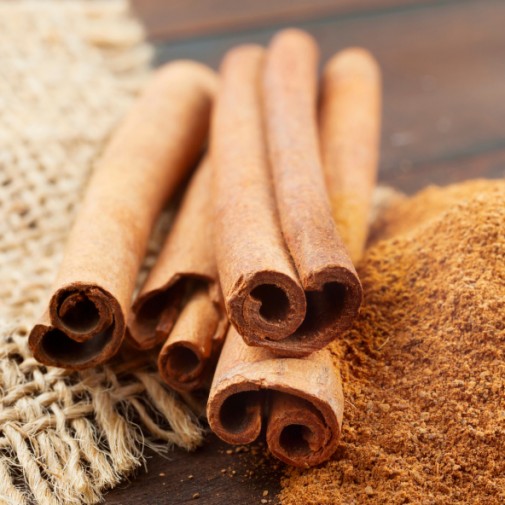 Pediatricians and doctors across the county are weighing in on a dangerous dare being depicted on YouTube involving a common household ingredient—cinnamon. Their advice is simple: don't let your kids take the cinnamon challenge.
This risky new fad involves daring someone to swallow a tablespoonful of ground cinnamon in a minute without drinking water. The game, which has become very popular among teens, has led to dozens of hospitalizations and a surge in calls to U.S. poison centers.
In a report out this week published in the online edition of Pediatrics, physicians warned that downing the spice in this manner can cause throat irritation, choking, breathing trouble and even collapsed lungs.
Last year at least 30 teens nationwide received emergency medical attention after taking the challenge, the report showed. And more than 200 calls were made to the poison control center according to data from the American Association of Poison Control Centers.
Dr. Patrick Dolan, a pediatric emergency room physician at Advocate Condell Medical Center in Libertyville, Ill., says all parents, but particularly parents with teens who have respiratory conditions, should be on high alert about this trend.
"If you have a child who has asthma or another respiratory condition, this could be devastating to them. Their airways could very easily close up," he said.
There are thousands of YouTube videos that appear to make the cinnamon challenge seem funny and cool—with shots of kids spewing out orange bursts of what they call "dragon breath" after gulping down the spice. But even though many of the teens are laughing hysterically after taking the dare, Dr. Rishi Sikka, emergency medicine physician with Advocate Medical Group, says this is no laughing matter.
"What may start as a quick laugh or a joke could potentially turn into a serious medical emergency that could result in long-term health problems."
Dr. Patricia Lee, chair of the emergency department at Advocate Illinois Masonic Medical Center also weighed in on the health dangers. "There have been cases where patients have actually ended up on life support after doing this."
Where Does Cinnamon Come From?
Cinnamon is an aromatic spice made from the dried bark of a Southeast Asian tree. Doctors say it contains cellulose fibers that don't easily break down. There has also been some animal research that suggests when cinnamon gets into the lungs, it can actually cause scarring.
Dr. Dolan says for teens who have digested the tablespoonful ground cinnamon without complications their bodies simply recouped and they ended up coughing it out. But he says the presence of the cinnamon in the lungs does cause irritation until that happens.
In another note of caution to parents, Dr. Dolan said if they know their teen has tried this, and they're concerned about symptoms, he recommends parents contact Poison Control right away.
"It may not seem like it, but cinnamon is actually a poison to the airways," he said.
In an online statement, a spokesperson for the American Academy of Pediatrics also called the report a reminder for parents to pay closer attention to what their kids are viewing online.
And teens are speaking out too. In fact, one 16-year-old girl who took the challenge and ended up being hospitalized for four days is courageously sharing her story. In an online statement, she said that she thought it would be cool to take the cinnamon dare after reading about it on Facebook and other social networking sites. But after being sent home from the hospital with an inhaler, now she says she knows better.
Related Posts
Comments
About the Author
health enews staff is a group of experienced writers from our Advocate Aurora Health sites, which also includes freelance or intern writers.