Recognizing the signs of childhood sexual abuse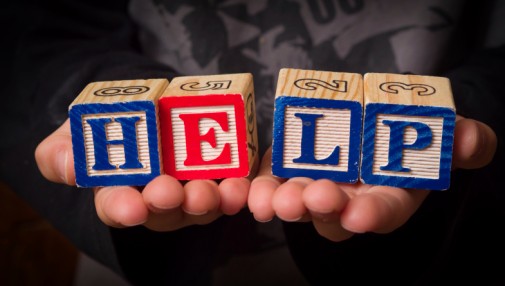 If you don't think child sexual abuse can happen in your family, statistics may tell a different story: 1 in 4 women and 1 in 6 men were sexually abused before the age of 18, says the U.S. Centers for Disease Control and Prevention.
That translates to more than 42 million adult survivors of sexual abuse in the U.S.
Know the signs of child sexual abuse
Building awareness plays a key role in preventing another child from being a victim. One of the most effective ways to build awareness is to train adults on what signs to look for.
Advocate Health Care's Childhood Trauma Treatment Program has teamed up with Darkness to Light, a national organization that works to end child sexual abuse, to create a prevention initiative through workshops.
One workshop is called the Stewards of Children. It's designed to arm adults with the tools to help them prevent child sexual abuse or recognize it and react responsibly.
"For every adult trained at least 10 children are better protected," says Heather Randazzo, Stewards of Children coordinator and clinical supervisor for the Childhood Trauma Treatment Program.
Randazzo says taking the workshop is very empowering for adults and gives them the sense of understanding and commitment to know what to do, when to do it and how to do it.
"It's an evidence-based program, so research has been done to prove its effectiveness. This program increases children's protective measures, and adults are using this information to make behavioral changes that reduce child sex abuse and learning how to respond to it," explains Randazzo.
Here are the seven ways to prevent child sexual abuse that the workshop addresses:
1: Learn the facts. Reality, not trust, should influence your decisions regarding sexually abused children. For example, 90 percent of offenders are known—and trusted—by the child and the family, according to the American Psychological Association.
2: Minimize opportunity. Eliminate or reduce situations where one child is alone with another adult. This will dramatically lower the risk of sexual abuse for children. Most activities can take place where children can be observed by others and do not need to happen behind closed doors.
3: Talk about it. Children often keep abuse a secret. Recognize that abusers will often shame or threaten the child so that the child doesn't tell. Barriers can be broken down by talking openly about sexual abuse. One way to do that is to explain to the children in your life all the actions that constitute sexual abuse. Then, invite them to come to you for help if they've experienced any of those actions.
4: Stay alert. When a child is sexually abused, signs may not be obvious. They're there, but you have to learn how to spot them. Indicators include behavioral changes to physical complaints. Behavioral changes can include withdrawal and depression to unexplained anger and rebellion. Physical signs may not be as common, but can include chronic stomach pain and headaches, which may be associated with anxiety.
5: Make a plan. Learn where to go, who to call and how to react. It's best to seek help first from professionals. Potential resources include local police department, local department of child and family services, an abuse hotline (800.4.A.CHILD) or regional child advocacy center. Reactions can have a powerful impact on children who have been abused so be sure to offer support and acknowledge the child's courage for telling you.
6: Act on suspicions. Many who sexually abuse children have multiple victims. By acting on suspicions of child sexual abuse in one of the ways above, you will not only save one child, but perhaps many others.
7: Get involved. Volunteer for prevention programs and child advocacy centers. Ask for community schools and organizations to put in place prevention policies and help with their creation. Support legislation that protects children.
Randazzo adds that it's important that adults take an active role in preventing child sexual abuse. "It's the adults' responsibility to keep kids safe, to buckle their seat belts, hold their hands while crossing the street and make sure children get what they need developmentally," explains Randazzo.
"If you know of a child being abused," Randazzo adds, "Stopping the abuse and connecting them with treatment is crucial to the healing process and overcoming the trauma of being abused."
For more information on the Stewards of Children workshop, call 800.216.1110 or visit www.advocatehealth.com/cttp.
Related Posts
Comments
About the Author
health enews staff is a group of experienced writers from our Advocate Health Care and Aurora Health Care sites, which also includes freelance or intern writers.