Teen prescription drug abuse at all-time high, study finds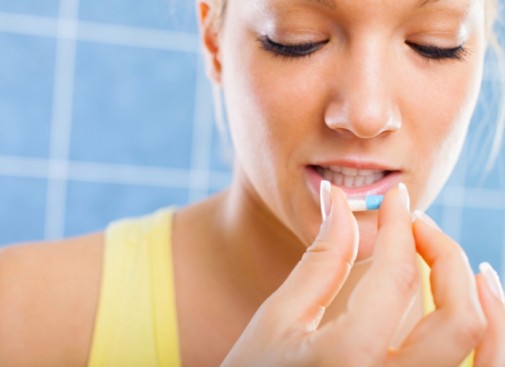 Prescription drug abuse among teens is on the rise, according to new research which shows that 24 percent of high school students—nearly 5 million teens—have abused prescription medication.
The national study, from DrugFree.org, says the number of teens abusing prescription medications has increased by 33 percent since 2008. The survey involved nearly 3,900 teens currently enrolled in high school, along with more than 800 parents.
"The problem is real, the threat immediate and the situation is not poised to get better," said Steve Pasierb, President and CEO of The Partnership at Drugfree.org, in a statement. "Medicine abuse is one of the most significant and preventable adolescent health problems facing our families today."
Researchers said two of the most commonly abused medications are Ritalin and Adderall which are normally prescribed for the treatment of attention deficit hyperactivity disorder (ADHD).  Nearly 13 percent of teens admit to having experimented at least once with one of those drugs, with 27 percent mistakenly believing that misusing prescription drugs is less dangerous than illegal drugs.
Many parents share the same misconceptions. According to the research, nearly one third of parents say they believe ADHD medication can "improve a child's academic or testing performance, even if the teen does not have ADHD."
The study also found that 56 percent of the prescription medication teens say they are abusing came from their parent's medicine cabinet.
"Everyone wants their kid to have a competitive edge," says Dr. Cynthia Gordon, Medical Director at the Advocate Addiction Treatment Program. "Parents are saying their kids need something to be more competitive in school."
But there is a completely different reaction when a child takes medication they need versus when they take ADHD medications they do not actually require, Dr. Gordon says. The child is at a much higher risk for addiction taking medicine that their body does not need because of the way it reacts with their system, she says.
"There is a perception that because they are FDA controlled substances, they are safe," she adds. "But without a prescription they can be very dangerous."
In addition to abusing ADHD medication, Dr. Gordon says parents need to keep all prescription medications from being accessed by their children.
"We are seeing an increasing number of people coming in having abused opiates," Dr. Gordon says. "Do not leave meds unattended in an open location.  Prescription meds need to be locked."
According to the study, four in five teens said they had discussed both alcohol and marijuana use with their parents, but only between 14 percent and 16 percent acknowledged that they had spoken about prescription drug or painkiller abuse.
"Parents fear drugs like cocaine or heroin and want to protect their kids. But the truth is, that when misused and abused, medicines – especially stimulants and opioids – can be every bit as dangerous and harmful as illicit street drugs," said Pasierb in a statement. "As parents and caring adults, we need to take definitive action to address the risks that intentional medicine abuse poses to the lives and the long-term health of our teens."
Related Posts
Comments
About the Author
health enews staff is a group of experienced writers from our Advocate Health Care and Aurora Health Care sites, which also includes freelance or intern writers.