5 tips to stay in shape after retirement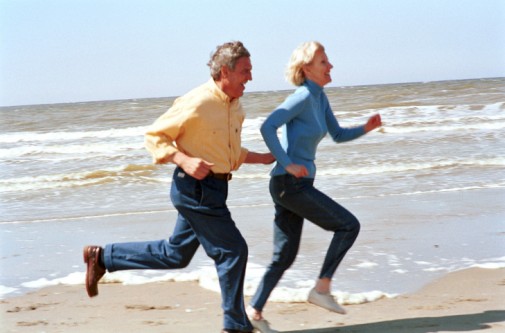 Retirement can come with a mix of excitement, uncertainty — and health issues. In fact, retired people have higher odds of developing heart disease than people who keep working, according to an August 2012 study published in the journal Social Science Medicine. Depression may also become a concern for some retirees.
Here are five recommendations to stay active after retirement, which is critical for mental and physical health.
Do at least 150 minutes per week of moderate aerobic exercise and two days of muscle strengthening activities, according to the U.S. Centers for Disease Control and Prevention (CDC) guidelines. Take a walk, do light weights or start exercise at a low intensity and slowly build up. Make sure your physician agrees with your exercise plans, if this is a new activity for you.The National Institutes of Health National Institute on Aging says that research shows exercise can help improve your physical strength and fitness and also boost your ability to do the everyday things you want to do. In addition, improved balance and better disease management for diabetes, heart disease, and osteoporosis are potential benefits.
Stay connected. Retirees are more likely to fall into social isolation, particularly because those friendships developed on the job tend to slip away, says the AARP Foundation. Also, 40 percent of people over age 65 live alone. The key to warding off depression and other mental health issues is to stay involved with family and friends by planning social engagements, doing mind-stimulating activities and seeking spiritual support.
In addition to healthy eating, keep tabs on alcohol abuse. Although research shows that people tend to drink less as they get older, a significant number of older adults are susceptible to drinking beyond the recommended one drink per day, reports the National Institute on Alcohol Abuse and Alcoholism. Life changes — like retirement — are considered one of the main reasons that older adults drink unhealthy amounts of alcohol. Limiting alcohol intake can help maintain health.
Enhance your cognitive function by learning a new skill. Even an activity like getting on Facebook has been shown to help people over age 65 boost their mental performance, particularly with maintaining memory, according to research presented in earlier this year at the International Neuropsychological Society Annual Meeting.
Get a good night's sleep every night. Good, restorative sleep is important for maintaining cognitive function, physical health and emotional wellbeing. According to the National Institutes of Health National Institute on Aging, older adults need 7 to 9 hours of sleep each night.
Aging after retirement can be fun and rewarding if you address it with a healthy attitude.
Related Posts
Comments
About the Author
Sue Durkin, MSN, CCRN, CCNS, is an Advanced Practice Nurse and Certified Clinical Nurse Specialist for Geriatrics at Advocate Good Samaritan Hospital. Her experience includes more than 35 years in nursing in critical care, eduction, research and care for patients of all age groups. She received her master's degree in nursing from Northern Illinois University and baccalaureate in nursing from the University of Illinois. Sue is a member of the clinical team at Good Samaritan Hospital's Memory Assessment Center for cognitive disorders.