Articles by "Sue Durkin"
Sue Durkin, MSN, CCRN, CCNS, is an Advanced Practice Nurse and Certified Clinical Nurse Specialist for Geriatrics at Advocate Good Samaritan Hospital. Her experience includes more than 35 years in nursing in critical care, eduction, research and care for patients of all age groups. She received her master's degree in nursing from Northern Illinois University and baccalaureate in nursing from the University of Illinois. Sue is a member of the clinical team at Good Samaritan Hospital's Memory Assessment Center for cognitive disorders.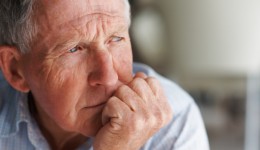 Was that a 'senior moment' or a sign of Alzheimer's disease? An expert shares the warning signs.