How your family medical history impacts your health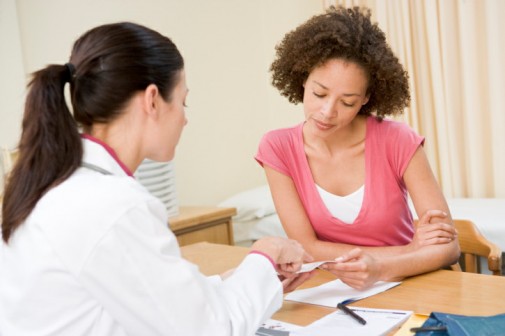 Sometimes we inherit more than just our dad's charm or our mother's wit. Experts say that our risk for some of the most common medical conditions could have started before we were even born.
That's because hereditary health conditions are passed down from our parents. Our family's genes have usually developed some kind of mutation that can raise the risk of developing an illness, according to the National Human Genome Research Institute.
"Knowing your family history helps to navigate through the types of hereditary syndromes that could be causing unusual patterns of health conditions in the family," says Melody Perpich, M.S., licensed genetic counselor and Cancer Risk Evaluation Program coordinator at Advocate Illinois Masonic Medical Center in Chicago. "Even babies with significant birth defects can be tested using genome analysis when we suspect a genetic link but a specific hereditary condition cannot be identified."
As medical care moves toward considering each person's genetic makeup, researchers are learning that nearly all diseases have some kind of genetic component, the Institute reports.
According to the U.S. Centers for Disease Control and Prevention (CDC), some of the most common hereditary conditions include:
Cancer
Bleeding disorders
Heart disease
Diabetes
Perpich focuses specifically on hereditary cancers. Knowing the family history not only determines if the patient should be tested for one gene or cancer gene panel, which could include multiple genes, but it can also help guide the patient's treatment plan, she says. "With hereditary breast and ovarian cancers, even with some types of lung cancers, patients with certain genetic profiles might be eligible for a more effective chemotherapy or a clinical trial."
Crucial Conversations
Even though 96 percent of Americans agree that it is important, only about 30 percent have actually tried to document their family medical histories, according to research cited by the CDC.
The CDC says it's important to talk to as many family members as possible:
Start with your own parents and siblings
Get information on grandparents, great aunts and uncles, even great grandparents, if possible. Visit your local public records office or go through obituaries from family members or at your hometown newspaper's archive, the CDC suggests.
Perpich says doing this research is a better option than just using the family history form at the doctor's office: "I have personally found that not everyone is the best historian. When we dig deeper, we usually find something else that makes the picture clearer about what is causing health conditions in the family."
She offers these five questions as a starting point:
What medical diagnoses have you had?
This could include medical conditions like hypertension or high cholesterol, as well as actual diseases, like congestive heart failure. For cancer, remember to ask about the specific cancer site and precursors, like colon polyps.
At what age were you first diagnosed?
The goal is to look for patterns. Typically, if you see cancer in the family under the age of 50, that a clue that we should investigate further.
How severe was the condition at diagnosis?
This gives a clue to how quickly certain diseases progress in your family. If cancer has been diagnosed at later stages, it could mean screenings need to begin earlier.
For deceased relatives, what was the cause of death?
This gives a sense of longevity, Perpich says. It also shows if any other conditions could have contributed to the cause of death prior to the age when the condition occurred.
Also, at what age did the deceased relative pass away?
Again, this can signal how quickly hereditary diseases progress in your family.
Perpich says that a thorough family medical history should also include the number of men and women in the family. "If your family is mostly men, that could provide what we call a limited family structure," she explains. "That falsely lowers the number of breast, ovarian and other female cancers. But it's not that there's no genetic link; it just means there aren't a lot of women in the family."
She also says that it's important to get history from the mother and father's side: "For some reason, many people just research the maternal side."
Share your family medical history with your doctor
Perpich says family medical history not only helps guide screening and treatment decisions, but it can also help you manage expectations about your risk.
She has had several patients come to her feeling anxious about getting a mammogram because their mothers passed away from breast cancer around age 40.
"The risk may not be as high as people imagine," Perpich says. "Cancer risk assessment and genetic counseling can actually provide reassurance. You may learn that your risk is actually moderate or low and put your worries at the right level."
Related Posts
Comments
About the Author
health enews staff is a group of experienced writers from our Advocate Aurora Health sites, which also includes freelance or intern writers.